7 Best Microphone for Vocals in 2021 [Ranked and Reviewed]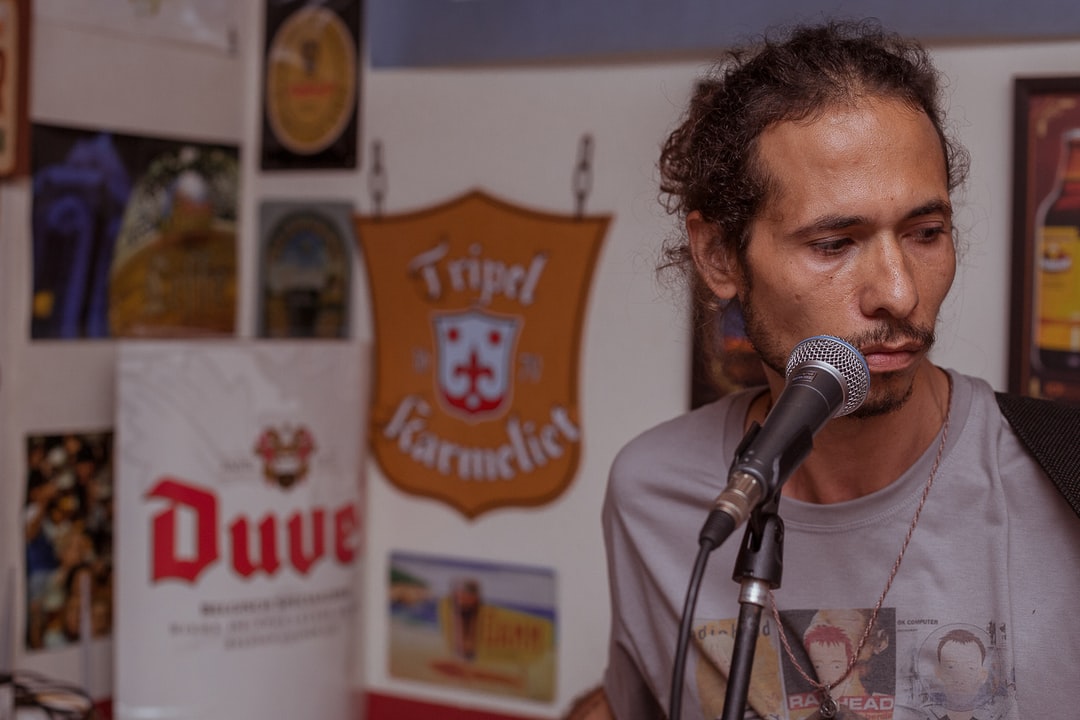 The microphone is an important piece of equipment for any artist primarily using their voice for a living.
Finding the best microphone for vocals is even more important for content creators who may not have the benefit of a professional studio to record their work in.
Whether you're recording your audio at home or in a professional studio, you need a good microphone to elevate and bring out the best in your voice.
In this post, we rank and review the best microphones for singing, podcasting, voice recording, and content creation, so stay tuned.
What is the best microphone for vocals?
Here is the best microphone for recording vocals:
Overview
If you're a singer, podcaster, or even a content creator, then it's essential that you invest in a quality microphone for vocals.
The Shure SM7B is one of the best microphone for vocals on the market today and has been used by various professionals who record voices and videos.
The mic is used by YouTube personalities who favor clarity of sound, and its ability to pick up and reproduce the vocal frequency better than any other mic in its category.
The Shure SM7B helps bring out every nuance in your voice and make it sound clearer than ever before.
Highlights
Designed to work well with vocals and many other instruments.

Large-diaphragm which helps reduce popping and breath sounds.

Especially popular with YouTube content creators who want a clear, warm sound in their videos, lows are perfectly balanced.
Pricing
The Shure SM7B will set you back roughly $399, but it might be worth it since this recording microphone is a powerhouse that can record everything including vocals, instruments, and different genres of rap, rock, etc.
Bottom Line
The Shure SM7B is a very popular microphone and the most important part of it is the sound quality.
It's built to the job perfectly with a high-quality sound in balance with the price, making it our top pick for the best microphone for vocals.
2. Shure SM58
Overview
When you want to capture the emotion of a performance, you need a vocal mic that will do it justice.
The SM58 is legendary for its ability to faithfully reproduce vocals and deliver a powerful, articulate sound.
It's a workhorse microphone that's been the choice of professionals worldwide for more than 30 years and is an excellent choice.
Highlights
Dynamic vocal microphone

Uniform cardioid polar pattern

No background noise

Warm and crisp sound
Pricing
The Shure SM58 is a great dynamic vocal microphone that's also very affordable, pricing in at $99 without a cable, or $109 with a cable.
Bottom Line
The SM58 is the industry standard for live vocal performance. Its cardioid polar pattern isolates the main sound source while reducing background noise.
The Shure SM58 is a very versatile microphone and a great alternative to the Shure SM7B. It is used for vocals, instrument amplifying, and even karaoke.
The sound quality is very crisp, and the price is very affordable. If you are looking for a versatile microphone to get you started, then the Shure SM58 is the one for you.
3. Rode NT1-A
Overview
Rode NT1-A delivers a crystal clear recording, with a true condenser capsule and a cardioid polar pattern, it's ideal for recording vocals, speech, and acoustic instruments.
Highlights
Super low self-noise of only 5db

Professional sound quality

Large-diaphragm with a Cardioid polar pattern

Wide dynamic range,

Includes shock mount, pop filter, and dust cover

Ideal for singers and vocalists
Pricing
The price varies slightly depending on which retailer you buy it from, but the price is hovering around $229 in most places.
Bottom Line
NT1-A is one of the most popular vocal microphones in the world. This microphone is used for recording string instruments, brass, full drum kits, piano, choirs, and much more.
The NT1-A captures vocals and musical instruments with a sound that is true to the source and is ideal for recording vocals, musical instruments, podcasts, interviews, voiceovers, conferences, meetings, YouTube videos, and more.
4. Electro-Voice RE20
Overview
The Electro-Voice RE20 dynamic microphone is a true classic among professional recording artists, broadcasters, and public speakers.
It brings out the best in your voice, and the smooth, natural, and controlled sonic character of the RE20 makes it a great choice for creators.
Highlights
Smooth and naturally sounding microphone

Cardioid with no coloration

Voice tailored frequency response

Performs like a studio condenser mic

Large-diaphragm dynamic element
Pricing
The pricing on an RE20 is a bit on the higher end, clocking in at around $449, not making it on the top 3 on our list.
Bottom Line
Don't settle for a microphone that only gives you a "so-so" performance.
The Electro-Voice RE20 is a classic large-diaphragm dynamic microphone that delivers the smooth, natural, and controlled sound that's ideal for voice-over applications.
Not the cheapest, but a great alternative if you can't get ahold of the best vocal mics at the top 3.
5. Neumann TLM 102
Overview
The Neumann TLM 102 delivers the same sound quality as the large-diaphragm studio microphone but in a more compact and affordable package.
It has a slight treble boost which makes the vocals sound clear and silky. It can also produce powerful bass for a smooth and rich sound.
Highlights
Plug and play

Distortion-free sound even highest sound pressure levels

Slight treble boost for brilliant sound

Small and compact

Clear Sound, Powerful Bass

Slight treble boost for silky vocals

Built-in pop shield
Pricing
Being a high-end microphone that's made for recording vocals with a clear sound has its price, close to $699.
What makes up for it is the smaller and compact form factor with the plug-and-play functionality.
Bottom Line
No matter if you are a professional podcaster or just an enthusiastic hobbyist, the Neumann TLM 102 provides you with the best possible sound quality.
It also offers you the same features you would expect from an expensive microphone where superb sound quality is required.
6. Rode PodMic
Overview
The Rode PodMic is a broadcast-quality dynamic microphone and it has a frequency response of 20Hz to 20kHz.
The cardioid polar pattern minimizes the pickup of sounds from the sides and rear, improving isolation of the desired sound source.
The microphone's internal pop filter further minimizes plosives and breath noise, making it ideal for vocals.
Highlights
Broadcast-quality dynamic capsule

Optimized for speech applications

Internal pop filter to minimize plosives

Robust, all-metal construction
Pricing
Bottom Line
The RODE PODMIC is a 'must have' for anyone who wants to start making high-quality audio recordings on their PC.
It's designed to give you broadcast-quality sound and performance and is optimized specifically for speech applications.
7. AKG C414
Overview
The AKG C414 Large Diaphragm Condenser Microphone gives you everything you need to record a wide range of instruments and vocals with incredible results.
Highlights
5 different pickup patterns, including Omni, wide cardioid, cardioid, hyper-cardioid, and figure-eight

Great Dynamic Range

Three different bass cut filters and three pre-attenuation levels
Pricing
The priciest pick on our list at $1155, and for that price we believe there are better alternatives.
Bottom Line
The AKG C414 is designed for quality of sound and versatility, and the mic will improve the sound of any recording.
Even though this mic is high-end, it will most likely be of most value in the hands of a professional, due to the insane amount of pickup patterns and customizability.
What is a microphone for vocals?
A microphone for vocals is a type of microphone designed specifically for the recording and reproduction of vocal audio. Some of the best microphones for vocals are professional quality and can be found in studios, recording booths, and the stages of live performers.
Frequently Asked Questions
Which type of mic is best for vocals?
When it comes to microphones, there are many different types of mics available on the market.
The type of microphone you choose will ultimately depend on your desired use. If you are a singer, then you will want to consider purchasing a dynamic microphone.
Dynamic microphones are the most common type of microphones, particularly for live performances.
They are most commonly used in live performances because they produce a detailed sound that is also free of distortion.
Dynamic microphones are also very durable. They can withstand a lot of abuse and will continue to produce a quality sound, even after years of use.
Dynamic microphones are generally less expensive than condenser microphones, which makes them a popular choice for people on a budget.
What microphone do professional singers use?
The Shure SM58 is the standard in microphones for singers. It is the most popular microphone in the world, and there's a good reason for that.
The microphone is built to last, sounds great, and is easy to use. It's not the flashiest microphone but it's absolutely reliable and it delivers great sound.
Other great alternatives are the Shure SM7B and also the Rode NT1-A.
Wrap Up
We hope you enjoyed our article about the best microphone for vocals. When it comes to recording audio with a computer, whether it's a podcast, voice-overs, or even video, a microphone is a crucial piece of the puzzle.
As you can see, there are a lot of different types of microphones, and each one is used for a different purpose.
If you're looking for the best microphone for vocals, the Shure SM7B is a great choice, and you can't go wrong with any of the alternatives on the list either.