7+ Best Laptop for Drawing in 2021 for Digital Artists [Ranked]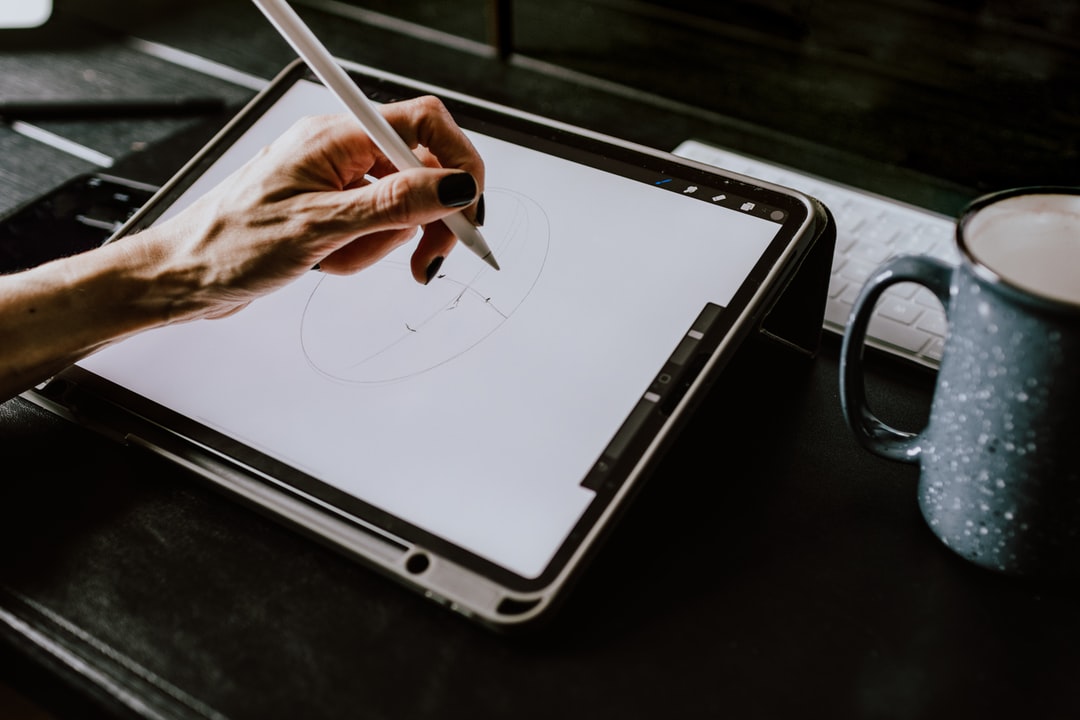 A laptop is a great investment for any artist because it's portable, powerful, and affordable.

In this post, we've put together our favorite picks for the best laptop for drawing and digital artists.

Drawing on a laptop is an integral part of digital art as most programs such as Adobe Photoshop and Illustrator require a pen to interface with the user.

You can use a touch screen with a stylus, but that is not the same as having a dedicated pen with pressure sensitivity and a surface that is designed for drawing.

We have ranked and reviewed the 7 best laptops for drawing based on the specs of the computer, the drawing surface, the GPU, if it includes a pen, the processor, and more, so stay tuned.
What is the best Laptop for drawing?
Here are the top best laptops for artists in 2021:
1. HP Spectre X360
Overview
The HP Spectre X360 is a laptop that is not only great for drawing but also has all the performance you need for most of your tasks.

The battery life is unbeatable, and the screen is amazing. For anyone who is looking for a laptop for digital art to be their main device, this is the one.
Highlights
Small but powerful with a nearly borderless display in 4k

Has all the performance that you need for drawing

Long-lasting battery life up to 21 hours

10th gen Intel Core i7 processor makes multitasking a breeze

Reliable ports to connect with third-party devices

The HP stylus for drawing gives you a natural pen experience



Pricing
The pricing sits at around $1200 USD which is what you can expect in this performance category. This is a premium laptop and the price is well worth it.
Bottom Line
This is a premium laptop with a nearly borderless display. It offers amazing performance, good battery life, and a built-in stylus for drawing that is great for artists or students.

This ultra-light and thin convertible PC is equipped with a bunch of ports and can be converted into a tablet, making it an excellent laptop for drawing.
2. Microsoft Surface Pro 7
Overview
With the Surface Pro 7, you can do more while carrying less. It's the tablet that can replace your laptop.

With a pen that can be used for note-taking, drawing, and creating, you can get things done wherever, whenever.

The Surface Pro is everything you want in a laptop for artists, plus tablet.
Highlights
Ultra-light, versatile and powerful

Keeps up with you with all-day battery life

2K UHD touch-screen

You can use it in three modes which is great for artists

More ways to connect, with both USB-C and USB-A ports for displays, docking stations, and more
Pricing
The base model starts out at $749 which is pretty affordable, but it's with the Intel core i3 orocessor and without a pen.

The pricing scales quickly with the increase from form intel core i5 and up to intel core i7 for more performance, but the flexibility in configurations makes it a top pick for every budget out there.

We just wish the surface pen was included in the price, you'll have to dish out an extra $99 for that one.
Bottom Line
With the Microsoft Surface Pro 7, you can be sure that you are getting one of the most well-rounded products in the market.

This tablet is powerful enough to handle the most intense graphics programs, and the battery life is able to last for whole day, which makes it perfect for students and digital artists alike.
3. Apple MacBook Pro 16-inch
Overview
The Apple MacBook Pro barely needs an introduction.

It gives you the biggest collection of Mac technologies ever in a notebook including; the Touch Bar, Touch ID, the latest Intel processors, Thunderbolt 3, the Retina display, and more.

But if you want the latest M1-chip technology you'll have to downgrade to the 13" model.

The only thing that's missing is having a touchscreen for drawing by hand.
Highlights
The 16-inch MacBook Pro is by far the most powerful notebook Apple has ever made

16-inch Retina display for an immersive drawing experience

Up to 8TB SSD storage and 64GB of memory for large files and smooth multitasking



Pricing
The pricing for a MacBook Pro rarely dips below $2k, making it a proper investment if you're looking to buy a new laptop. But the Pro is a powerhouse used by some of the biggest creators out there.
Bottom Line
The 16-inch MacBook Pro is made for artists and pro users who work with large files and need smooth multitasking.

It includes up to four Thunderbolt 3 ports for connecting to multiple high-resolution displays and high-performance peripherals. It also comes with up to 16 GB of memory and up to 1TB of SSD storage.

But if you're looking specifically for drawing on the screen then there are better options out there. You might also want to consider the iPad Pro for that, but it's beyond this best laptop for drawing guide.
4. Dell XPS 15
Overview
This laptop is a great combination of power, performance, responsiveness, battery life, and visuals.

It comes with a 4-sided InfinityEdge display that provides an awesome screen-to-body ratio. The laptop is designed for both work and play.
Highlights
Compact 13-inch laptop with premium design

The perfect combination of performance, responsiveness, battery life, and visuals

An immersive and colorful

4-sided InfinityEdge

display

Comfortable keyboard and touchpad
Pricing
The pricing for a Dell XPS 15 is pretty standard, with the entry model starting at $1059 that has a 10th gen intel core i5 processor.
Bottom Line
The Dell XPS 15 is an ultra-thin laptop that provides a superb performance with a compact design, offering the best of both worlds.

It has a premium design that is compact and sleek with performance, responsiveness, battery life, and visuals that you would expect from a larger laptop.

It would be great if it was a convertible as well.
5. Lenovo Flex 5 14″ 2-in-1 Laptop
Overview
The Lenovo Flex 5 14″ is a great laptop for anyone who needs a machine that's versatile and budget-friendly.

The 360-degree hinge allows you to use the laptop in any mode - laptop, tablet, stand, tent or flat.

It's a great value with a fast Intel processor, larger than average hard drive and a full keyboard.
Highlights
Get things done efficiently on a 14-inch IPS touchscreen with a 360-degree hinge

Great for drawing, work, home, or school

Boasts a long battery life

Has an optional digital pen (unfortunately not included)
Pricing
If you're a student or have a smaller budget then this laptop might be just what you need, getting you a complete package at around $699.
Bottom Line
The Lenovo Flex 5 is a great laptop for drawing, artists, students, business professionals, and anyone looking for a reliable workhorse.

It's thin and light yet durable and boasts a long battery life to keep you going throughout the day.
6. Samsung Notebook 9 Pro 2
Overview
Samsung Notebook 9 Pro 2 - this is a unique device that combines the convenience of a tablet with the superior performance of a notebook.

A stylish appearance with a full metal frame is combined with excellent ergonomics and convenient features.
Highlights
This laptop includes a modern, full metal frame, an active pen, and a 360-degree hinge to switch between notebook and tablet modes

A high-capacity battery provides you with up to 14.7 hours of powerful performance.

Enjoy the convenience of charging anytime, anywhere using a mobile phone USB-C charger or portable battery
Pricing
The starting price for one of these badboys is hovering around $1100 which is pretty standard, but we believe there are better options for the same price.
Bottom Line
The Samsung Notebook 9 Pro 2 allows you to create and work with ease, making it a good laptop for artists.

Samsung is a brand that has been around for a while and people trust them to provide quality products, it just works with a long battery life.
7. ASUS Chromebook Flip C434 2 in 1 Laptop
Overview
ASUS Chromebook Flip C434 is an affordable, lightweight laptop with a touchscreen. You can use it for light drawing, work, school, or play.

It's a bit unique with it's Chrome OS, which unfortunately does not support programs like Adobe Photoshop or Illustrator, so you'll have to use online-based alternatives instead.
Highlights
14-inch touchscreen with narrow bezels

A 360-degree hinge that can be used to change drawing modes

Fast and snappy performance with an Intel Core M3 processor

Lightweight all-aluminum metal body that feels premium

Chromebook runs on Chrome OS - an operating system by Google. Might not run Adobe Photoshop but there are other online-based alternatives.
Pricing
What makes this laptop insanely affordable and worth considering is the price, only $429!

And what you get is a touchscreen, 2-in-1 convertible laptop, snappy and fast performance and an excellent batter life.
Bottom Line
The ASUS Chromebook Flip C434 is a high-performance Chromebook (not unlike your regular Chromebook) that features a 14-inch touchscreen with narrow bezels and a 360-degree.

The Chromebook is powered by a quad-core Intel Core processor that delivers faster and snappier performance than previous generations.

The only issue is the operating system, but if you can live without certain apps or find alternatives, then this might be perfect for you.
Frequently Asked Questions
What type of laptop is best for drawing?
As any kind of artist knows, the right tools are crucial to success. This means that choosing the best laptop for drawing is just as important as choosing the best pencil or paintbrush.

With that in mind, there are a few things to consider when choosing a computer for digital art.

For example, you'll want to make sure the laptop you choose has a good graphics card, a fast generation intel core i7 processor, enough RAM, and a large display, while being portable and lightweight.

It's also important to consider whether or not the laptop has the tools you need to get the job done, for example, a stylus pen and a touchscreen display if you prefer to draw by hand instead of a mouse.
Which laptop is best for artists?
When you're an artist, your laptop is a crucial part of your set up – so it's worth getting one that's optimized for your needs.

For digital artists, a laptop is a must – and a dedicated graphics tablet is a great way to speed up your workflow.

That said, there are a huge number of options out there – from Macbooks to notebooks, convertible laptops and more.

Please refer to our top list above to find the best laptop for drawing that suits your specific needs.
What is the best laptop, tablet or computer for drawing?
If you are an artist who loves drawing, then you probably already know how important it is to have the right tools for the job.

Drawing on a digital screen is not the same as drawing on paper, which means you need to make sure your screen is the best you can get your hands on.

Here are 7 best laptops for drawing in 2021:

HP Spectre X360

Microsoft Surface Pro 7

Apple MacBook Pro 16-inch

Dell XPS 15

Lenovo Flex 5

Samsung Notebook 9 Pro

Asus Chromebook Flip C434
Wrap Up
As an artist, finding the right computer can be challenging.

You need to find one that will give you the power you need to run your programs, but you also want one that is portable.

We know how frustrating it can be to find the right laptops for artists and that's why we put together this list of the 7 best laptops for drawing in 2021.

With all of the above in mind, we hope you find your next laptop for your digital art.