7+ Best DAW for Beginners of 2021 (Music Making Software)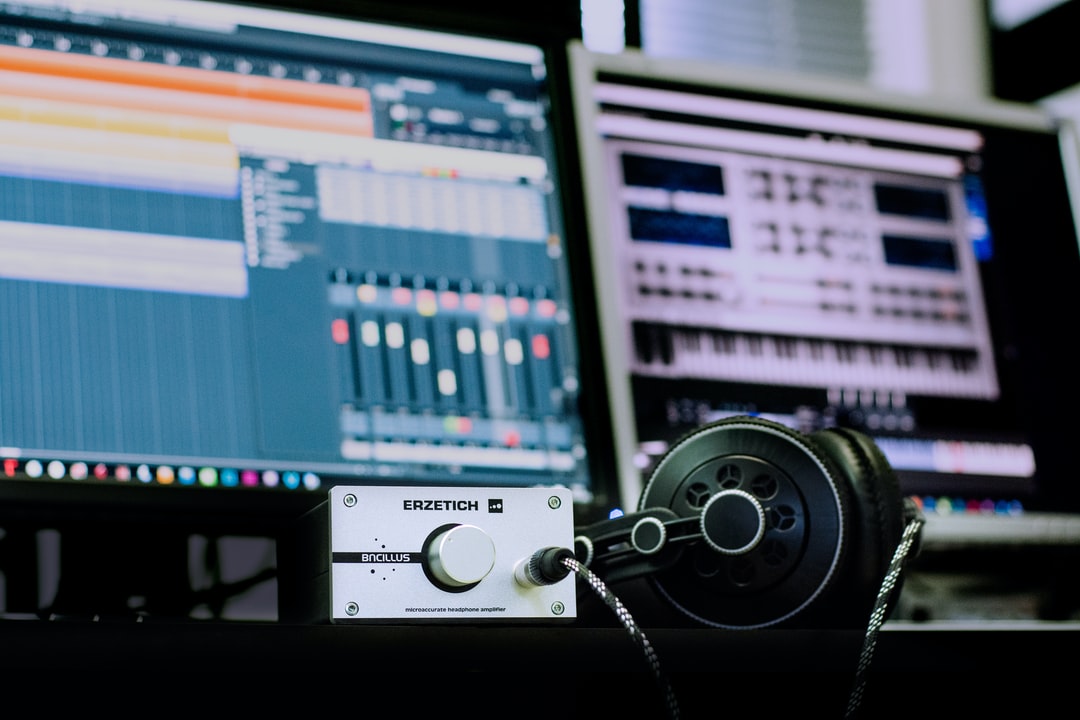 The best DAW (Digital audio workstations) are a dime a dozen now, but which music making software should you start with?

When it comes to learning to make music these DAWs are perfect for beginners, and in this post, we'll help you decide which one you should start with.
What is the best DAW for beginners?
Here are 7+ best DAWs for beginners to make music.
1.
Overview
FL Studio is a complete software music production environment or Digital Audio Workstation (DAW) for Windows PC.

Produce and record in multi-track, edit your songs with the built-in sequencer, arrange your mix using the mixer and then render it to the best possible audio quality when you are done.

It's used by professional artists all over the world including Avicii, Afrojack, Martin Garrix, Tiesto & more.

Highlights
Highly intuitive and friendly user interface with multiple windows for viewing and editing tracks, instruments, effects, and more.

A comprehensive range of high-quality virtual instruments and effects for the creation of any kind of music you can imagine.

Generate music and beats in a variety of styles from house music, EDM, techno, trance, dubstep, hip hop, R&B, electro, and more.

Work with waveform, spectral, and other advanced audio editing tools to add effects, change pitch and tempo, and perform a host of other creative tasks.

Integrates with a variety of hardware and software to provide a comprehensive creative environment for producers of all levels.



Pricing
FL Studio comes in four versions: Producer, Signature, All-plugins edition, and Fruity.

The producer version costs $199 and is the most popular one, the signature version costs $299, the all-plugins edition costs $499, and the fruity version is $99.

Bottom Line
is one of the most popular DAWs in the industry.

It's incredibly powerful and comes with "everything needed" to compose, arrange, record, edit, mix and master professional quality music.

There's a lot of stuff that goes into making music, including having the right software, and FL Studio's easy-to-use interface makes it great for beginners, as well as professionals.

And with the latest version, you can create music using built-in synthesizers, sample libraries, effects, and more.

today or take the tour to learn more!
2.
Overview
From first use, Reason+ delivers a powerful DAW with instruments and effects that can be used right out of the box.

With a unique approach to sound design, Reason+ is the perfect tool for anyone looking for fresh sounds and new ways of making music.

And as a plugin software, Reason+ seamlessly integrates with any other DAW on the market like Ableton Live, Apple Logic, FL Studio, or Avid ProTools.

Truly a unique software that provides and elevates music production for anyone.

Highlights
Unique sounds: Reason is the only plugin or DAW with its own signature sounds.

Customized instruments: Create your own sounds with customized instruments.

Sound packs: Get weekly sound packs, all sounds are unique and never heard before.

Reason+ works as a standalone DAW.

Give your music that professional touch!



Pricing
You can get a free trial of Reason for 30 days, and if it meets your needs, you can continue your subscription for just $19.99/month, or $220 per year.

You can also buy the stand-alone software Reason 11 for $399 but it does not include all the instruments and effects - nor any of the Sound Packs or major upgrades included in Reason+.

Bottom Line
Reason is much more than a plugin for your DAW or digital audio workstation.

It is also a completely standalone digital audio workstation with its own powerful software components.

Reason+ adds fresh, unique instruments and sounds on a weekly basis that you may not find anywhere else.

3.
Overview
Apple Logic Pro X is the most advanced version of Logic ever.

This incredible app for the Mac combines professional tools and technologies with innovative new features to help you create amazing music.

From recording to mixing to editing, and even music creation in real-time with loops, it's designed to get you from initial idea to final song with full control of everything.

Logic Pro is the next progression after the entry-level DAW software GarageBand, which beginners should test out the waters with. But you'll quickly outgrow GarageBand, which is why Logic Pro is on the list.

Highlights
A powerful and flexible DAW with a collection of professional-grade instruments and effects with an incredibly fast interface.

Optimized for the pro musician with a unique combination of advanced tools and ease of use.

Create music in real-time, compose, record, edit, and mix your music all in one seamless environment.

Edit while you mix with the Smart Controls to quickly dial in the perfect sound, or use the Touch Bar on the MacBook Pro to tweak the plug-ins and effects in your mix.



Pricing
The pricing starts at $199.99 and it also comes with a 90-day trial, try it for free below.

Bottom Line
Logic Pro is one of the best DAWs available on the market and it comes with a wide range of powerful features.

It is incredibly flexible and powerful and can work with different types of projects.

It comes with a built-in mixer and session management tool, as well as support for MIDI and audio tracks.

It can also be used for live performances, as you can easily record and arrange in real-time.

It's a great DAW for professional sound creators looking to expand their skills, like Marc Rebillet.

4.
Overview
Ableton Live is a DAW that is greatly suited for artists looking to record and edit using comping, and experiment with new tools and devices to create sounds unlike anything else.

You'll be able to remix on the fly, improvise your favorite songs in the studio or on stage, work in tight collaboration with other musicians, and so much more.

Highlights
Record into a DAW that is designed for artists, and for live performances.

Create new sounds never heard before, and manipulate them in ways that are simply impossible with other DAWs.

Record, compose, remix, improvise and edit your musical ideas into fully realized productions.

A wealth of instruments, sounds, kits, presets, and loops in Ableton's unique browser.



Pricing
Ableton Live comes in three different editions: Intro, Standard, and Suite.

They all have similar features but Standard and Suite also have added benefits like more instruments, more effects, and an extended library of samples.

Bottom Line
If you're looking for a modern DAW that's open to experimentation and creativity, Ableton live is a great choice.

It combines the best parts of many different DAWs into one easy-to-use package.

From the workflow to the sound quality, to the open nature of the software, Ableton live has all the right tools for any musician.

5.
Overview
PreSonus Studio One is the perfect DAW for anyone who wants to start producing, recording, composing, or mixing.

A complete solution for all your music needs with all the tools in one place that let you focus on what matters most - your music.

Highlights
Recording, editing, mixing, and mastering in a single application.

Record voice, MIDI, and audio tracks.

Create drum tracks from scratch and add effects.

Mix and master your productions.

Unlimited track count.

Compatible with your existing hardware.



Pricing
Studio One comes with a ton of different pricing options.

They have a subscription-based license with everything included for $14.99 per month, but also have a single-time payment of $499 for the Professional version, $99 for the Artist version, and free for the entry-level version!

Bottom Line
Studio One is a powerful and easy-to-use DAW that is perfect for beginners and advanced users alike.

Its full integration of all its tools makes it easy to record, produce, compose, mix, and master in a single intuitive application.

It is the perfect companion for home and professional studios alike.

If you would like to learn more, check it out below.

6.
Overview
As the industry's most intuitive DAW for beginners, it is suitable for all users from hobbyists to professionals who want to create great music quickly and easily.

Steinberg Cubase offers a complete music production environment with audio and MIDI recording, mixing, editing, and composing tools.

Besides its outstanding functionality, Cubase also excels in ease of use and outstanding sound quality.

Highlights
The best DAW for beginners: Easy to use, affordable, and beginner-friendly DAW, suitable for all levels of users. Experience the thrill of creating music and producing like a pro from the outset.

Great for professionals as its intuitive workflow and top-quality features make it an indispensable tool for even the most ambitious projects.

Compose, record, edit, mix, master, and share your music with everyone.



Pricing
Cubase has two prices depending on the version you use, the entry-level Cubase Elements 11 at $99 for the full version, and the Cubase Artist 11 at $337.98.

These prices in combination with the beginner friendliness of Cubase make it one of the best DAWs for beginners.

Bottom Line
If you're looking for a cheap DAW that is easy to use and works with all types of music, then Cubase is a great choice for you.

It has a lot of features that you can unlock once you start using it to record and edit music.

You can record your own instruments and vocals, mix them, apply effects, and master the track for publishing.

Check out the latest version of Cubase below.

7.
Overview
Cockos REAPER is a complete digital audio production application for Windows, Mac OS, and Linux, offering a full multitrack audio and MIDI recording, editing, processing, mixing, and mastering toolset.

Whether you're making music for fun or profit, REAPER gives you the tools to allow your creativity to flow.

Highlights
Multitrack audio and MIDI recording, editing, processing, and mixing

Comprehensive digital audio workstation with unlimited tracks and busses

Flexible, high-resolution user interface with support for Retina displays

Highly configurable, with comprehensive control surface support

Support for any audio format



Pricing
Reaper has probably the most simple pricing structure of all the DAWs.

One license for personal and semi-commercial use costs $60 (if your yearly gross revenue is below 20k), otherwise, the commercial license costs $225, extremely affordable.

Bottom Line
REAPER is packed with features but remains a lightweight application that performs quickly and has the smallest memory footprint of any professional digital audio workstation.

Not the most beginner-friendly DAW, but packs a punch and has a cheap license.

Runner ups
8. Cakewalk sonar by Bandlab

9. Bitwig Studio

10. Garageband

11. Avid pro tools

12. Motu digital performer
What is a Digital Audio Workstation (DAW)?
A digital audio workstation (DAW) is a piece of computer software that allows a user to create and record music or sounds.

DAWs are also used by sound engineers to edit audio files. There are several types of DAWs that vary in terms of features and price.

However, they all allow users to record, edit and mix music, as well as import or create samples, loops, and VST plugins. Typically, DAWs are used for recording audio.

However, they can also be used for sequencing, mixing, and editing MIDI files, and even .

Frequently Asked Questions
Which is the best DAW software?
There are many DAW software on the market and It'll depend on the type of music you want to create, but some of the best are:

FL Studio, Reason Studios Reason+, Logic Pro, and Ableton Live.

What DAW do professionals use?
Artists that like to perform live and create music in real-time prefer Logic Pro on the Mac.

Artists in the EDM space use FL Studio, while professional sound creators love a mix of Logic Pro, Ableton, or Studio One.

Which is the best DAW for beginners?
Steinberg Cubase is the absolute most beginner-friendly DAW software on the market, in close company with FL-studio, GarageBand, and Reason+.

Why is FL Studio one of the best DAWs?
FL Studio is a complete software music production environment, representing more than 20 years of innovative development and unrivaled user experience.

Dedicated to the art and science of music creation, it's the ultimate tool for producers, songwriters, musicians, and audio engineers to create the most amazing recordings.

Wrap Up
Music production software is a lot of fun and can bring out a lot of creativity in you.

However, there is a lot to learn before you can make decent music.

You have to learn how to use the right tools and how to approach your creative process in the best possible way.

This is why we recommend you choose one DAW and master it.

This will enable you to create better music and to be more focused on the creative process.

You should try out a few different DAWs to see which one works best for you before fully committing, but you can't go wrong with the top 3 best DAWs on our list as they are truly industry-leading and have been around for decades.

And the good thing is: you don't have to buy a DAW to start making music, most of them offer a free trial, some up to 90 days, giving you plenty of time to mess around and create beats for yourself.