7+ Best Computer for Video Editing of 2022 (All Budget Sizes)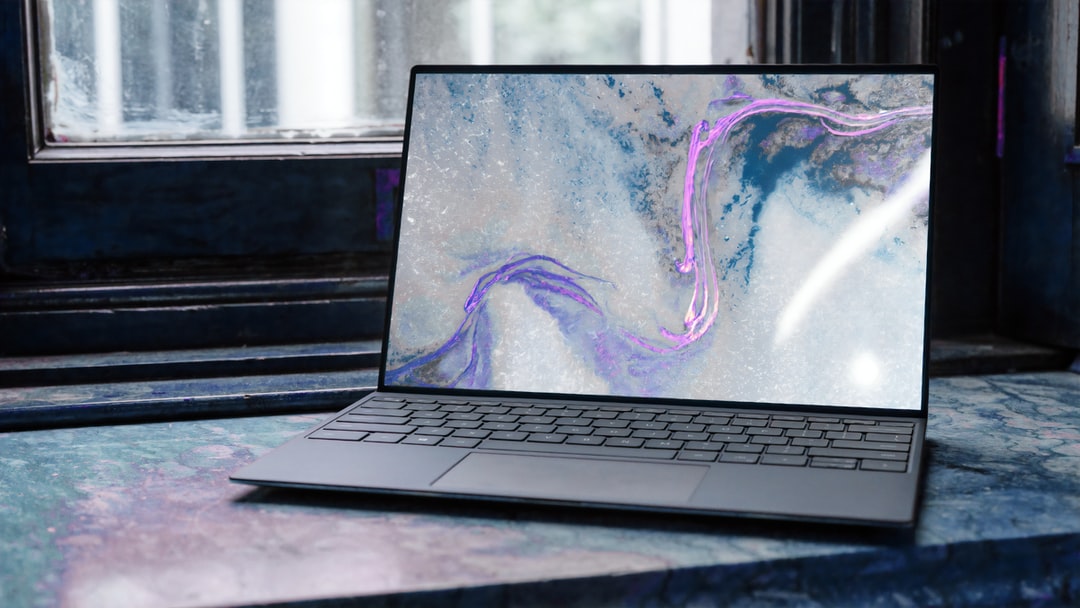 Choosing the best computer for video editing can be a jungle to go through.
Video editing has grown in popularity over recent years, aside from YouTube just take a look at the Facebook feed, and how Instagram has transitioned to mostly video and stories.
Whether it's professionally or personally, editing videos is becoming a common activity.
But if you are looking to edit videos on a computer and not just with online editors, you need to make sure that the computer you have can handle the task smoothly, fast, and without issues.
Here are some of the best computers for video editing, ranked and reviewed, with laptops included.
What is the best computer for video editing?
From the most powerful desktop computers to the best laptops (and budget alternatives), I've ranked and reviewed the best computer for video editing in the list below.
Overview
The new iMac carries on the tradition of a sleek, all-in-one design and powerful performance.
It has the M1-chip which integrates the processor, graphics, and memory into one chip, making it extremely thin.
The iMac makes video editing easy and natural, while the display is bright, crisp, and clear with excellent color accuracy while not costing an arm and a leg, earning the top spot for the overall best computer for video editing.
💡
Highlights
Retina 4,5K display is a must-have for any video editor

Solid-state drive for faster boot times

Apple M1 8 Core processor makes it a solid computer for video editing.
💳
Pricing
Depending on which model you pick the price varies from $1299 to $1699 on the official Apple store.
The main reason for upgrading would be to get the 8-core GPU and double the storage.
My recommendation is to go with the mid-tier for $1499 to get the 8-core, and you'll always need to buy more external storage anyway so you might as well put those $200 on a 1TB external storage unit instead.
Bottom Line
The new Apple iMac is smaller and more powerful than ever with its latest release, the 24-inch 2021 m1.
It has an amazing new processor and a great amount of storage and memory.
It's one of the best computers for video editing overall, and if you're looking for a solid computer that will stand the test of time, then the iMac 2021 is a solid choice.
The only issue would be the screen size of 24" that might feel too small for the video editing workspace, which in case the iMac 27" 2020 model is the next one to look at.
Unfortunately, you'll have to pay almost double to get the larger screen size, which is why we recommend the 24" version as the best overall.
Overview
Apple Mac Mini is a powerful little machine that packs big-time performance into a tiny package, as well as being Apple's most affordable desktop computer, in other words, great for those on a tighter budget that still want a Mac.
With its ability to handle intensive tasks and multiple applications at once, you can spend more time creating and less time waiting.
The Apple Mac Mini is the perfect computer to edit your videos on, it's small, fast, and incredibly quiet. Connect a monitor and peripherals of your choice to make the editing experience even more enjoyable.
💡
Highlights
Powerful enough to edit HD videos and 3D graphics.

Comes with a free copy of the popular iMovie app to help you get started.

It's small and easy to use and has a great price.
💳
Pricing
The Mac Mini is significantly cheaper than the iMac 24-inch at around $699 to $899, but of course, you'll have to get a separate screen mouse and keyboard.
A great alternative for those that already have a killer screen at home.
Bottom Line
When it comes to editing videos, the Apple Mac Mini is a great choice.
It's fast, small, and can be customized to fit your editing needs. Additionally, it is very portable giving you the ability to edit videos on the go, as long as you have a monitor to hook it up to.
If you want to edit video on a budget, the Apple Mac Mini is an excellent choice.
Overview
Surface Studio 2 is a beautiful and powerful computer with incredible resolution and color accuracy, delivering an immersive creative experience with its intel core i7 processor.
The Surface Studio is an excellent computer for video editing due to its 4,5K screen, making it great for color grading, and it also comes with 16/32GB of RAM so you can use multiple applications at once.
It's perfect for video editing and creating amazing content, so if you're not satisfied with Apple computers (or just don't like them), then this is your best alternative.
💡
Highlights
Sharp, crisp, 4,5K display. It's a great display for editing videos.

Fantastic for Adobe Premiere Pro. You can edit videos on this computer pretty fast.

Sleek and stylish. It looks great on your desk.

Quiet and powerful processing. Edit videos without worrying about slow performance.
💳
Pricing
The pricing is not cheap at all, be prepared to dish out a whopping $3499 for the entry spec.
But what you get is an insane touchscreen at 28" inches, an intel core i7 processor, and a beautiful complete PC package great not only for video editing (although the 28" helps a lot!) but all types of creative work as well.
Bottom Line
If you are looking for a computer for video editing, the Microsoft Surface Studio 2 is an excellent computer to consider.
It has everything you need to create great videos, and it looks quite stylish.
It has a great display, powerful hardware, and combined with the Adobe Creative Cloud and Premiere Pro, it's an excellent solution for editing videos like a pro in no time.
Overview
The HP Pavilion 27″ All-In-One Desktop offers the power of a PC and the simplicity of an all-in-one.
It delivers performance, convenience, and style with its Intel Core i7 processor and 16 GB of memory to tackle demanding tasks.
From great design to power and performance, this all-in-one is made for those who like to stay organized while they create.
💡
Highlights
Get the power of a desktop computer in a beautifully designed 27" all-in-one PC.

Great display with IPS technology.

Got the performance you need for video editing, personal productivity, creativity, and entertainment.

Cheaper than the Surface Studio 2
💳
Pricing
We get it, not everyone has an easy 3-4k to buy a PC like the Surface Studio 2, and this is where the HP Pavilion enters the frame.
It's priced around $1099 to $1399 depending on the model and is an excellent choice if the Surface Studio is out of the question and you don't want a Mac.
Bottom Line
For many people, a sleek, attractive design is the top priority when considering a new computer.
But beyond good looks, the HP Pavilion All-in-One PC is a powerful machine that is able to handle demanding video editing projects while looking good in any space – whether it's a home office or a student dorm room.
Overview
With the Alienware Aurora Ryzen R10, you can create and edit videos with up to 16-cores of processing power and 32GB of DDR4 memory.
It's built to deliver high performance when you need it most, giving you the ultimate creative freedom to put your best work forward.
Also great for gaming as well!
💡
Highlights
Cutting-edge performance for 3D rendering, gaming, and virtual reality.

Superior performance powered by AMD Ryzen 5/7/9 processor

Seamless content creation
💳
Pricing
For a great piece of gaming PC that is just made for video editing as well, you'll have to crank out around $1189 without a monitor.
This is an awesome choice for the Twitch streamer, gamer, and YouTuber.
Bottom Line
The Alienware Aurora R10 isn't just for gaming – it's also a great PC for editing videos.
With up to 16-core, overclockable AMD Ryzen processors, graphics power, and up to 64GB of memory, you can run the most demanding applications with ease.
Overview
The 13‑inch MacBook Pro packs an amazing amount of power into its compact frame. With 8‑core processors, up to 2.8x faster processing speeds, MacBook Pro delivers incredible performance.
The 13‑inch model has around 10-hour battery life which is enough for even the longest workdays.
And you of course have the awesome Retina display.
💡
Highlights
The most powerful Mac notebook ever. 2.3x faster than the previous generation, with up to 10 hours of battery life.

Bright and colorful display with the Retina display.

8GB of memory lets you run more of your favorite apps, more of the time

Touch Bar

YouTubers love to use the MacBook Pro for video editing
💳
Pricing
You can't go wrong with a MacBook Pro as it's more than capable of great video editing, just be prepared to buy it for around $1300-1500.
The 13" can be quite small but the advantage is its portability, but if you'd like to opt-in for the 16 inches, be prepared to pay the double.
Bottom Line
The new MacBook Pro is the best notebook Apple has ever made.
It's designed around the new Touch Bar and the powerful performance of the new M1 chip.
It's thin, light, and durable enough to take everywhere you go, awesome for video editing anywhere, anytime.
Overview
XPS is a line of high-performance laptops built for mobile professionals.
The Dell XPS 17 laptop combines beauty, craftsmanship, and performance.
With its powerful Intel Core i7 processor, you can expect to get a lot of performance out of this laptop.
It offers a 4K resolution that makes your videos look stunning. You can also edit your videos without having to wait for too long.
💡
Highlights
The Dell XPS 17 is a powerhouse of a laptop with a powerful Intel Core i7 processor

Ultra-thin

stunning 4K Ultra HD resolution in a laptop

dedicated video hardware

high-quality encoding and decoding for video editing
💳
Pricing
Dell has a ton of customizability when it comes to ordering a new laptop for video editing, so you have a great deal of influence over the price.
The base models start at $1999 and go as high as $3259 when maxed out.
Bottom Line
The Dell XPS 17 is one of the thinnest laptops on the market with a powerful processor that is great for video editing, delivers outstanding performance, and has crisp visuals for all kinds of users.
You can carry it with you almost anywhere and the advanced video hardware allows for better video editing and encoding over other laptops.
Overview
The Razer Blade 17 is a high-performance laptop with desktop-grade power and graphics delivering the ultimate experience for gaming, creativity, and productivity.
Powerful 11th Gen Intel Core i7 processor to run performance-demanding applications like gaming and video editing with ease.
💡
Highlights
Designed for high-end gaming and video editing

Extremely responsive, smooth, and quick

A powerful graphics processing unit

High-resolution display for crisp and vibrant visuals

Ultra-thin bezel for better viewing and fewer distractions
💳
Pricing
Razer offers a ton of variants as well to the same laptop, and the pricing starts at $2499 all the way to $3699 to the top end specification.
Bottom Line
The Razer Blade 17 is the ultimate laptop for those who demand a desktop-quality laptop.
With a powerful, 11th Gen i7 processor and NVIDIA GeForce RTX graphics, the Razer Blade 17 is able to handle any task with ease, including video editing.
The full HD display offers stunning visuals and the high-quality construction ensures that the laptop will last for years to come.
Why do you need a good computer for video editing?
The video editing process is a demanding one, and you're looking for a machine that gives you a smooth editing experience.
While there are many factors to consider when buying either a computer or a laptop for video editing, there are a few key features that make or break your video project experience.
These include:
Video editing software. This is one of the most important features of any computer because it's the software that will help you edit your footage.

Storage. You will need to have enough space on your device for your footage and the final project.

RAM. The more RAM you have, the better your video editing will go.

Processor. You need a fast processor for video editing, without lagging or freezing.

Display. You need a machine with a large display to be able to review your footage more clearly.
There are also a few other features you should keep an eye out for, like a good graphics card and battery life for laptops.
Frequently Asked Questions
Which PC is good for video editing?
The best option for picking a PC for video editing (in this case not including Apple), would be the Microsoft Surface Studio 2 (most expensive), and the more affordable HP Pavilion 27″ All-in-One desktop.
A price class in the middle of these two is the Alienware Aurora Ryzen R11, so it depends a bit on your budget.
Is a desktop or laptop better for video editing?
If you're a video editing hobbyist or a professional, the answer is easy: You need a desktop computer.
For one, desktop computers have more powerful processors than laptops, and they're easier to upgrade as well.
They also have more ports, which is an important consideration if you're using a ton of external hard drives (and you'll need a lot).
On the same topic, you also get more storage—most desktops come with at least 1 terabyte while laptops still come with comparatively tiny hard drives.
Either way, desktop computers provide the most flexibility when it comes to the technical specs part, while laptops provide mobility.
From personal experience, you'll most likely want to upgrade to a big widescreen monitor after a while, as a laptop screen becomes too small during editing, which also is a pointer of going desktop from the start instead.
Do you need a powerful PC for video editing?
Video editing is one of the most demanding tasks that a computer has to perform, as it involves the heavy processing of very large files.
If you're planning to edit videos of the highest quality (especially 4K and above in resolution), then a powerful PC is a necessity.
Another alternative is to go ultra-budget and buy a Chromebook for around $400, and edit videos with online editing software.
It's fully possible to do that, in fact, my first 50 or so YouTube videos were made this way.
Wrap Up
The best computer for video editing is the computer that is perfect for YOU.
It depends on what your budget is, what you want to edit, how important portability is to you, and what specifications you need.
This article is meant to show you the best computers for video editing, but also tell you what features are most important because it's different for everyone depending on their specific needs.
But we're confident that you'll find one that fits you in the list above, and you can't go wrong with any of them as they all handle video editing blazingly fast.