7+ Best Beat Making Software of 2021 for Music Production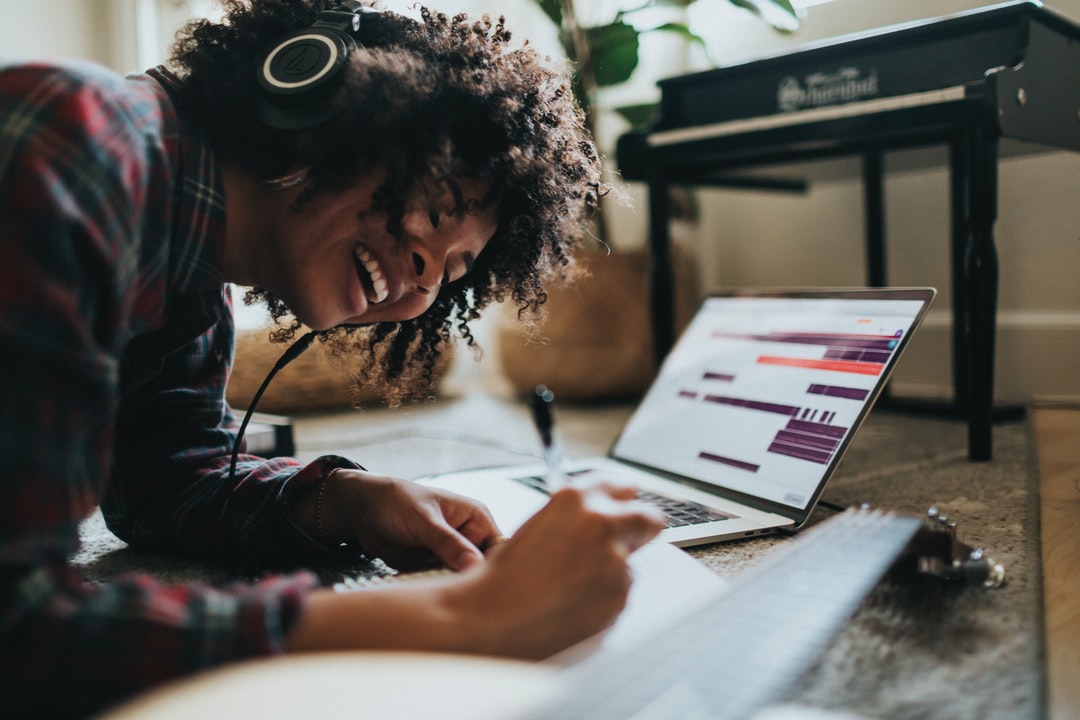 Whether you're a professional musician, a beats-making enthusiast, or a music producer, you're going to need a great beat making software to make your music exciting.

All the following beat making software are the best in the industry, and you'll definitely walk away with one that fits your needs, and help you create dope beats in no time.
What is the best beat making software?
Here are the top beat making software on the market right now:
1. Ableton Live 11
Overview
Ableton Live 11 is a powerful digital audio workstation that gives you full hands-on control over any sound, helping you to explore new musical ideas, create compositions and produce professional tracks.

It has everything you need to create, record, produce, and perform music, and it also allows you to create an outstanding mix in just minutes.

The software is well-suited for beginners to professional music producers, and it offers a wide range of features and options to create beats, loops, and EDM.
Highlights
For beginners, seasoned creators, and even live performances

One of the most flexible software for music production

High-quality virtual instruments for EDM

Superb beats builder and synth with lots of excellent sounds

Fantastic audio recording and capture feature

Download and you're ready to go (PC and Mac compatible)
Pricing
You can get started with the Live 11 Intro package for a low $99 which is a great price point for beginners.

It is somewhat restricted to 16 audio tracks, software instruments, and sound packs. So if you want to unlock more of these features then go with the standard for $449.

And for the true music producers out there looking to hook up a ton of instruments, sounds, and effects, you'll want the Live 11 Suite for $749.

Bottom Line
Ableton Live 11 is one of the most popular music production software used by many music artists.

With Live 11, you can mix, compose, record, and perform with your computer.

It is an ideal choice for music producers who are just starting out or professionals vocalists and artists like (100k Insta & 1.4M TikTok) who's creating cat beats with Ableton.

2. Magix Music Maker
Overview
Magix Music Maker is a great piece of beat making software option for beginners, it's easy to learn and fun to use with a lot of great features.

This music creation software is compatible with most Windows-based PCs.

If you are looking for a simple way to create music with something that's more affordable than some of its competitors, then the magix music maker might be the best option for you.
Highlights
Very easy to use, affordable, and great for beginners

Easiest software option to start making music fast

Tons of online tutorials to help guide you quickly

Loads of professional sounds and features included

Download instantly (PC only though)
Pricing
The magix music maker is insanely affordable with the premium edition costing a mere $79.99 well worth the money.

If you're brand new to beat making then this is a great option for you.
Bottom Line
Magix Music Maker is the only software on the market that brings you the joy of making music without the frustration of difficult software or expensive equipment.

But if you're already past the beginner stage, then you'll want to consider the alternatives below to take your music to the next level.
3. Apple Logic Pro X
Overview
Apple Logic Pro X is the only software you need to create music if you're on a Mac. It's the most advanced DAW on the market with powerful music creation capabilities.

The Logic Pro is a professional music production system that is fully optimized for Mac with a wide range of virtual instruments and effects that can help you compose, record, edit, and mix your music all in one place.
Highlights
Exclusively made for Mac users to create music in real-time, compose, use audio recording, edit, mix and make music, all in one seamless environment.

Massive virtual instruments and plugin library that allows you to create music from scratch.

A powerful and flexible DAW with a fast interface.

Optimized for the pro musician, might be overwhelming for the beginner.
Pricing
The pricing of $199 for something that is this all-inclusive and professional mind-blowing, worth every penny if you only got a Mac to work with.
Bottom Line
Logic Pro X is a complete studio for creating professional music. It offers a vast collection of instruments, effects, and tracks to create the beats and music you want.

Whether you're a pro musician or a beginner, Logic Pro X helps you make great beats for your projects.
4. FL Studio
Overview
FL Studio is an award-winning music production software that's been around the block for a long time.

Built for fast, intuitive workflow, it's the perfect studio tool for producers and performers of all skill levels.

It allows you to create tracks with a variety of popular styles including house music, EDM, Hip Hop, R&B and so much more.
Highlights
FL studio has tons of features making it one of the most popular DAWs out there

Highly intuitive and friendly user interface with multiple windows for viewing and editing tracks, instruments, effects, and more.

Generate music and beats in a variety of styles from house music, EDM, techno, trance, dubstep, hip hop, R&B, electro, and more.

A comprehensive range of high-quality virtual instruments and effects for the creation of any kind of music you can imagine.
Pricing
The pricing varies depending on what you need, but the entry-level FL studio package starts at $99 and goes up from there.

Unless you have specific requirements, the producer edition at $199 is more than enough and fairly prices compared to the competition.

Bottom Line
FL Studio makes it easier to get started making music or beats than ever before.

It's a complete software music production environment used by bedroom DJs and professional producers, composers, and artists around the world.

You can try it out for free and use the software until you decide to upgrade to a paid license.
5. Waveform 11 Free / Pro
Overview
Waveform 11 is a feature-rich, professional music production software that allows you to produce high-quality beats regardless of your skill level.

You can start making music right away and upgrade later on without losing access to your projects.
Highlights
With the 2021 Tec award nomination, this is the best free DAW on the market

Great for beginners to get their feet wet with producing beats

Clear upgrade path to the Waveform 11 Pro for unlocking more features such as arranger track, quick action window, midi tools, and more.

Has no timeouts, watermarks, track count, or export/render restrictions.

Works on Mac, PC, Linux systems, and more.
Pricing
Waveform is entirely free to use and great for beginning your journey as a music producer and making beats.

If you love the software, there is a clear upgrade path starting with the Waveform 11 Pro, starting at $119 for the basic package.
Bottom Line
This software will give you an incredible introduction to music production. Even if you've never produced anything before, Waveform 11 is simple enough for beginners to get their feet wet with producing beats.
6. OrdrumBOX
Overview
OrdrumBOX is a free drum machine app that lets you make beats, loops, and anything else to do with drum kits.

It's an open-source free drum machine software designed for those who would like to experiment with drums and beats. It has a few features not found in other drum machine software.

All you need to do is to open the software, press play, and get started making some beats.
Highlights
A free drum machine software specifically made for making drum loops and anything related to drums.

Has auto-composition, automatic sound and track matching, custom softsynths, drum kits, and more.

Includes a rhythms and sounds database

Ideal for experimenting with drums and beats
Pricing
This beat making software is free to download and try out for PC, Mac, and Linux platforms.
Bottom Line
A free drum machine software that is perfect for creating and recording your own drum loops and beats.

It makes producing beats for your songs and albums quick and easy with the auto-composition feature, easily generate new beats by just dragging and dropping.
7. Komplete Start
Overview
Komplete Start is a free, powerful music creation tool that will help you make the beats you've always wanted.

Explore more than 2000 sounds from premium instruments and effects in a simple UI.

And when you're ready to upgrade, you can switch to Komplete 13 for a full-fledged music production environment.
Highlights
Plug-and-play functionality and full integration with Komplete products

Browse, load, tweak, play, arrange with over 2000 studio-quality sounds

16 sampled instruments and synths included in the free version, with effects, loops, and samples

Upgrade to the Komplete 13 to unlock over 36000 sounds and make beats for any genre.
Pricing
Bottom Line
Komplete Start is a free version of Native Instruments Komplete that includes over 2000 sounds, effects, and loops.

It lets you get started making music with a studio-quality sound set from Native Instruments. Upgrade to unlock all the sounds, loops, and effects to make beats for any genre.

Other worthy mentions include
8. Reason Studios Reason
9. PreSonus Studio One
10. Steinberg Cubase
11. Cockos Reaper
12. Cakewalk sonar
What is beat making software?
Beat making software is a type of digital audio workstation (DAW) software that enables you to make beats for your music.

It's a popular industry term that refers to the core of any music production and recording software on a computer, and it's the software you're most likely to use if you're making beats and audio recordings.

Some of the best beat making software enables you to record audio and mix it together to create a professional quality of production.
Frequently Asked Questions
What is the easiest software to make beats?
If you want to make dope beats for your music videos or to be featured on your favorite artist albums, you'll need the best beat making software.

But if you're new to the music industry, you might not know where to start, and it can become overwhelming as well if you pick some of the advanced ones.

You'll also want to consider a software that you can use for the long term, has all the features you need, and that can expand and grow together with you.

Yu'll want to pick one of the industry standards when it comes to a beat maker, and we would recommend either Ableton Live 11, Apple Logic Pro X, or FL studio.

The Waveform 11 is also great as it starts out as free and can be upgraded to the pro for more features.
What's the best free beat making software?
We have covered some of the best beat making software on the market, and most of them offer a free trial.

For example, Ableton Live 11 has a 90-day free trial, which is so good since the software is one of the big players.

But if you're looking for 100% free beat making software, then we would recommend the Waveform 11 Free.
Wrap Up
Making beats has never been easier than it is now, but finding the best beat making software is not as there are dozens of alternatives, all with different features and selling points.

A good music production software will start you off with all of the tools necessary to create dope beats, whether it's for fun, or for your YouTube videos.

The sky is the limit, and in this post, we hope you have everything you need to make a decision on which beat making software that is the one for you.