7+ Best AI Writer and AI Content Generator of 2021 [Ranked]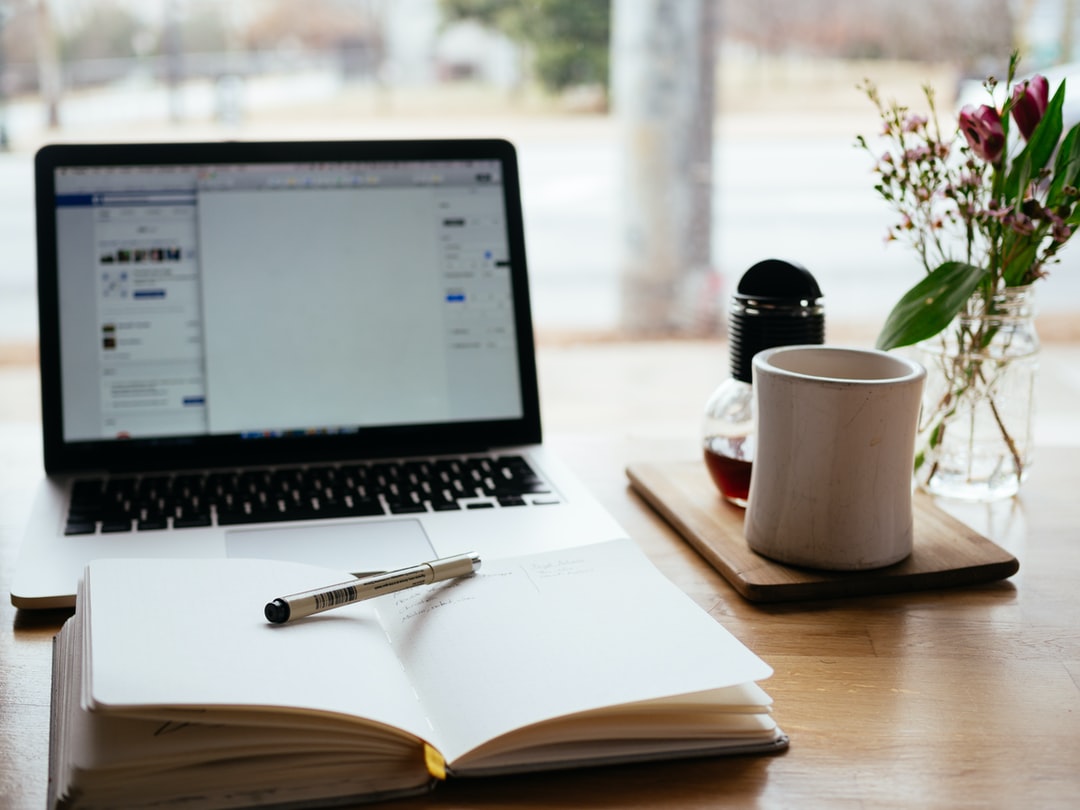 This article will outline the best AI writer and AI content generator on the market right now.
There are lots of ai article tools on the market, but not all of them are made equally.
Some of them are good, or even great, but most of them are bad and just spits out garbage.
We have both ranked and reviewed the best ones based on accuracy, results, unique content, price, and ease of use.
Which one is worth your time? Keep on reading to find out.
What is the best AI writer?
Here are the absolute best AI content generator on the market right now.
1. Jarvis.ai
Overview
Jarvis.ai is perhaps the best AI and most advanced copywriter on the market right now!
It's an Artificial Intelligence content creator that helps you write high-quality product descriptions and even long-form content like blog post articles.
It's trained to generate human-like marketing copy and is used by enormous brands, small businesses, and everything in between.
Jarvis works in your browser and creates the most original content out there.
It speeds up the process of creating content and saves you hours of work.
It's the perfect marketing tool to optimize your product listings, website copy, blog articles, YouTube video descriptions just to name a few.
Highlights
One of the most advanced ai writer tools out there.

Creates the most accurate and precise sentence structure that sounds and reads like a human.

Used by content marketers in one of the largest companies like Shopify, Airbnb, Google, IBM, Logitech, and more.

Create content for Facebook ads, Video descriptions, blog articles, marketing copy, product reviews just to name a few.

Trained to generate creative content that is 100% original.

Speeds up the content creation process and saves you hours of work.

Has a "boss-mode" so you can gain control and take full advantage of the AI, it's scary how good it works.
Pricing
Bottom Line
Jarvis creates accurate, creative, and engaging content that is 100% original with no duplicated or scraped from some website.
It uses advanced natural language processing techniques and can even produce descriptions designed for specific conversion goals, like click-through rates or purchase conversions.
Jarvis essentially makes all your content marketing and copywriting tasks easier and way faster!
It's actually cool to see Jarvis write in front of you in real-time with the boss-mode feature, and kinda scary, but we love it.
2. Peppertype.ai
Overview
Peppertype.ai is a revolutionary AI-powered content generator that makes it fun and easy to write amazing content.
It has pre-trained "templates" that you can start off with to generate fully original, unique content for your product listings, descriptions, website blog posts, YouTube video descriptions, or article writing.
It also utilizes several types of copywriting frameworks like before-after-bridge (B-A-B), pain-agitate-solution (PAS), AIDA copywriting, and more!
It's lightweight and easy to use compared to its rival Jarvis.ai.
Highlights
Generate fully original content for all of your digital marketing needs such as Amazon product descriptions, YouTube video descriptions, articles, blog posts, product reviews, and much more.

Utilizes some of the most popular copywriting practices like the Pain-Agitate-Solution framework, AIDA copywriting, Before-After-Bridge to name a few.

Super easy to use without any learning curve.

You can play around with the different types of content it generates to find the ones that fit your business.

Comes with unlimited content generation even with the basic plan.
Pricing
Bottom Line
Peppertype is a powerful tool for on-demand original content generation.
It helps you create original content for your Amazon product descriptions, YouTube videos, articles, blog posts, and so much more.
You can leverage it to write everything you need with just a few clicks, has a great pricing point and you can create unlimited words with the basic plan alone.
If you found Jarvis.ai either too expensive on a monthly basis or too complicated, you'll love Peppertype.ai.
It's almost like the little brother of Jarvis.ai.
3. Grammarly
Overview
If you know what Grammarly is then you're probably wondering why it's on this list.
It's not a content generator but still an extremely powerful AI writing assistant, more like an extension of yourself to write better content, that's accurate and has great sentence structures.
Grammarly is coupled perfectly with the AI writing tools on this list, as no AI will ever write something that you can just publish straight on.
No matter which AI content generator you try out on this list, Grammarly will help you edit those snippets to perfection.
And unless you're a linguist with perfect grades in the English written language, you'll NEED Grammarly, it's a no-brainer.
Highlights
Not a content generation tool but an AI-powered writing assistant that is invaluable together with an AI writer.

Most AI content generators will spit out text that needs to be corrected, Grammarly fixes that.

It improves your own writing as well by suggesting corrections.

The AI learns your writing style as you use it to improve not just grammar, but also your style and tone as well.

Works literally everywhere, in your email inbox, on social media, and in Google docs when creating content.

A must for non-native English speakers, and a huge aid for native speakers as well.
Pricing
Bottom Line
I've been a paid user of Grammarly for years, and since I'm a non-native English speaker, it has improved my own knowledge and writing experience to higher levels.
It's not just the best AI writing assistant that does things for you, it actually improves YOU and your writing, which I find invaluable compared to any AI writing tool.

Take it for a spin, it's free.
4. Article Forge
Overview
Article Forge has been designed to pump out high-quality written content for your business, website, blog, or any other project in just under a minute.
You get instant, on-demand content by just feeding Article Forge with a keyword phrase of your choice.
It comes with an integrated image, link, and video generator so you can put together visually appealing articles faster.
Highlights
Your personal freelance content writer, give it a keyword phrase and it returns content.

Automatically adds images, links, and videos to your written piece of content, super neat!

Adds semantically related keywords to your content which is great for SEO purposes.

Can schedule to post your content to a WordPress website.

Can write articles in multiple languages including Spanish, German, French, Italian, and more.
Pricing
Bottom Line
Article Forge is an excellent content generator that you should definitely use if you are blogging for your website.
This software will save you lots of time and hard work, which can be useful if you are working on multiple projects at the same time.
The interface is user-friendly, and the tool is extremely easy to use.
You can use it for anything you need, like, blogs, web content, and even books. It includes 7 languages, so that's quite impressive.
5. Writesonic
Overview
Writesonic is a powerful tool that can quickly create high-quality ads and content that converts brilliantly.
Its works with copywriting principles like the pain-agitate-solve framework to create headlines, ads, landing pages, and much more.
It's a great solution for any seller who wants to save time and money by generating large quantities of completely unique content.
Highlights
The AI is specifically trained for writing marketing copy.

Writes Ads copy, article and blog copy, compelling website headlines, and product description copy as well.

Uses the common copywriting frameworks like Pain-Agitate-Solution and AIDA.

100% original copy and you own everything that it generates in your account.
Pricing
Bottom Line
Writesonics AI is specifically trained for writing marketing copy. It writes Ads copy, article and blog copy, compelling website headlines, and product description copy as well.
Uses the common copywriting frameworks and pumps out original content, perfect for the digital marketer.
6. Kafkai
Overview
Thanks to the powerful AI in this software, you will get fresh, unique, and quality content, created from scratch.
By using an AI that is trained for specific niches, you will be able to create large amounts of content that are specifically targeted for your niche that you're in, which may produce more compelling results.
Kafkai has three different modes for article writing that allows it to fit the need of different users.
The first mode is the quick and easy mode. This mode is for users who want articles to be created with less effort.
The second mode is the advanced mode. This mode is for users who want to create more detailed, keyword-optimized content.
The last mode is the general writing mode. This mode is for users who want to use Kafkai for longer articles that are not specific to any topic or niche.
Highlights
This AI writer is trained specifically with a variety of SEO niches to produce more accurate content.

Writes content from scratch so you get unique and original articles.

Has 3 different modes for article writing, fast and easy niche article writer, advanced niche article writer, general writer outside of the niches it knows.

The niches the AI is trained for include the biggest ones like beauty, business, dating, finance, health, and much more.

It's primarily used for bulk content generation, and may not be optimal for longer articles.
Pricing
Bottom Line
Kafkai is able to write content for any niche imaginable because it has been trained with dozens of different niches to generate content that is more accurate.
Just tell Kafkai what you want your content to be about and it will create something unique.
Plus, it knows how to write for more than 20 different niches, so it's great for getting some more diverse content.
7. Copysmith
Overview
Copysmith is a simple tool that makes generating high-quality sales copy for your product quick, easy, and affordable.
Just choose a template, edit the sample text, and run Copysmith.
Copysmith's templates are designed to cover all the essentials for writing great sales copy.
Highlights
Good for more basic writing such as content ideas, product descriptions, blog ideas, and content rewriting.

Uses templates to write copy for your content generation needs, including common copywriting frameworks like AIDA and Pain-Benefit-Solution.
Pricing
Bottom Line
Copysmith is an ai writer that makes it easy to create content for your blog, social media, and email campaigns.
It can generate quality content for your business or website. By utilizing templates, you have the ability to create unique pieces of content for your business, blog, e-books, or even white papers.
Whether you need to write a simple blog post or a full email campaign, Copysmith will save you time and effort.
8. AI Writer
Overview
AI Writer has a simple interface that allows you to choose between short and long-form article templates to ensure that the content fits the needs of your audience.
It also comes equipped with a unique content verification system that lists citations at the bottom of each article to ensure that the information is accurate by you verifying the sources.
Highlights
A neat feature that's missing from its competitors is that AI writer lists citations so you can verify that the information is accurate!

Generates unique and original content, and even has the capability of pushing full-length articles.

Made with SEO in mind so the content has a chance to rank and generate traffic.
Pricing
Bottom Line
If you want to speed up your writing and improve your output, AI writer can be a great tool to try out.
It helps you write articles, blog posts, press releases, product reviews, social media updates, and more.
It's a great tool for small businesses looking for quality content at a low cost.
What is an AI writer?
AI writers are one of the most exciting things in the content marketing industry.
Simply put they are software that can write content for you.
They are not only able to write engaging and useful content, but they also provide unique content as well, which today can be hard to achieve.
Comparing an AI content generator to outsourcing work to freelancers and human writers, you save both time and money on work and the turnaround time.
You also avoid bad writers and junk freelancers who just spin content all they long, risking your business into copyright issues.
There are several options on the market currently, and it can be difficult to know which one works best.
To help you make a decision, we've compared the top AI writers for you in this post.
What is GPT-3?
Most of the top AI content generators rely on something called GPT-3, which according to Wikipedia stands for:
"Generative Pre-trained Transformer 3 (GPT-3) is an autoregressive language model that uses deep learning to produce human-like text."
The model was released to the public some years ago.
A lot of companies started experimenting with it to create the AI writing tools that you see on this list today.
Some interesting fallacies come to the memory bank of the GPT-3, which means that it does not have the latest data or information available on the internet today.
So it's up to each company to train their AI's with whatever is the latest trends, tech, or strategies to utilize the AI the best.
For more reading check out this post.
https://www.engati.com/blog/whats-not-in-gpt-3-memory
How do you use an AI content generator the best way?
This is really important to highlight, no AI writer generates content that is 100% good to go.
You will always have to go through the material, make adjustments, rewrite sentences, and remake the content several times.
You will also need to fact-check what the AI spits out is actually true and accurate, as the data can be both skewed, outdated, or just incorrect altogether.
AI writers need to be used as a writing aid primarily, which in the end speeds up the content creation process significantly.
But you can't rely on just pushing one button and magically have the perfect written 3000-word article on your hands, it doesn't work like that.
So the best tips we have for you is to:
Work section by section on whatever you want to be written.

Feed the AI with the absolute best input about the subject.

You sow what you reap, the better information you provide the AI, the better the content generated.

Rerun the AI several times until you find a segment of content that looks good.

Edit the content yourself and update it for human readers.

Try different styles of content templates that most of these AI writers come with.
Frequently Asked Questions
Is AI writing free?
Not really, if you want a good AI writing tool that generates content that is somewhat accurate, consistent, and usable, you'll want a paid option.
Most AI article writers have some kind of free trial or test the software out for a limited amount of words before you commit to a purchase.
Check out the top 3 best ai article writer on our list for suggestions.
Can AI write a blog post?
You can definitely use an AI content generator to aid and speed up the creation of an entire blog post, but it is not a one-click magical process.
You will have to work section by section, sentence by sentence to get something resembling a high-quality article.
You will also have to edit everything yourself and update the content for human readers.
So in short, yes AI can write a blog post, but it will not do it alone.
Is content generated by AI original?
Most if not all of the software tools on this list claim that the content generated is 100% unique.
In reality, it is perhaps a bit lower than 100% since the AI takes related information to the topic you need content about, restructures, and rewrites it.
But yes you should be able to use the content, especially if you rewrite things yourself.
Wrap Up
So… the last thing that you need when writing is software that sucks.
So we decided to compile a list of the best AI writer and content generators on the market right now that have been both ranked and reviewed based on accuracy, unique content, price, and ease of use.
All of these services are great, however, we would recommend going with the top 3 suggestions on our list, as they are truly the top of the best ai content generator on the market.