How To Start Affiliate Marketing: Your 7 Step Action Plan
If you're new to the world of affiliate marketing and wondering how to start affiliate marketing as a beginner, it can seem overwhelming at first.
But don't worry as I'm here to make the process as simple as humanly possible with this beginner's guide.
I've done affiliate marketing for well over 3 years now, make over $5k per month as a digital marketing entrepreneur, quit my full time job as an engineer, and now wake up whenever I feel like it.
It's an amazing feeling!
Here is a brief overview of what you'll learn if you want to figure out how to start affiliate marketing, especially if you're a beginner to online marketing and looking for some affiliate marketing tips:
Blogging is the easiest and most cost-effective way for beginners to start affiliate marketing. It's a great business model to create high-quality content and make affiliate income.
Niche selection is crucial, but overcomplicated. Go with a personal brand and pivot inside of your field of expertise.
Choose the right affiliate products to promote. Look for products that align with your audience's interests, are higher priced items, or offers higher commission rates than your typical Amazon affiliate program.
Make sure you disclose your affiliate links to your audience. Be transparent and honest in all your communications.
Chapter I. Introducing Affiliate Marketing
Simply put, affiliate marketing is a way for you to earn commission by promoting someone else's product or service.
It's also a win-win situation, as both you and the retailers benefit from the arrangement, and even the customer as well.
The sellers such as e-commerce sites gains exposure and sales, you earn affiliate payouts without having to create your own products from scratch, and the customer finds just the right solution to their problem.
While it takes legitimate time and upfront effort to build up your affiliate marketing skills, it's one of the best ways to generate income and build a successful online business.
And before you ask, no affiliate marketing is not saturated, and can honestly never be.
What is Affiliate Marketing?
Affiliate marketing is a performance-based marketing system.
This means that affiliates are only paid a commission when their marketing efforts result in a sale or other desired action, such as a sign-up or clickthrough to a website.
Affiliate marketing is a way for businesses to expand their reach and customer base without having to spend a lot of money on ppc advertising, and for affiliates to earn money by promoting products or services they believe in.
Why Affiliate Marketing is a Great Business Model For Beginners
Affiliate marketing has become one of the most popular business models over the past few years.
It is a great way for businesses to promote their products or services and for individuals to earn a commission from the referrals they generate.
These are some key reasons why affiliate marketing is a great business model:
Low start-up costs: Affiliate marketing is one of the most accessible online business models that requires minimal investment. It does not require a lot of money to get started like other businesses.
Lucrative income potential: Affiliate marketing can be a highly profitable business model when done correctly. According to a Forbes article, the affiliate marketing industry is estimated to reach $8.2 billion by 2022.
Flexibility: Affiliate marketing can be done from anywhere in the world, as long as you have an internet connection. It also provides flexibility when it comes to working hours, as there is no set schedule.
Low risk: With affiliate marketing, you have the advantage of promoting products that have already been proven to sell, so there is less risk involved.
These are just a few reasons why affiliate marketing has become a popular business model.
With the right strategies, effort and dedication, anyone can start affiliate marketing.
How I Started Affiliate Marketing And Quit My 9-5
As an engineer working a regular 9-5 job, I always found myself yearning for more.
There is just so much you can do at a job before it goes stale, together with your income and its growth.
I wanted something that would allow me to express my creativity and entrepreneurial spirit (and of course make boatloads of money in the process).
I stumbled upon affiliate marketing through a someone called Odi on YouTube and heard great things about him and the business model. The pros massively outweighed the cons, so I decided to give it a try.
I liked the idea of being able to work on the business whenever I had spare time, like on weekends and after work.
I started by creating a blog focused on a topic that I was passionate about. I researched different affiliate programs and joined the ones that aligned with my blog's niche. I wrote content regularly and shared it on social media.
Aaaand it failed, massively haha! But I learned a lot, and kept going with a new site.
At first, it was slow going. But I was persistent and continued to create quality content, and learned what works and what doesn't.
Slowly but surely, my WordPress blog started to gain traction. Traffic to my site started to increase, and with that came more affiliate sales. That's just how simple it is BUT it's also easy to things entirely wrong as well.
With that said, it was exciting seeing my content and traffic slowly compound into something worthwhile.
As I continued to work on my affiliate marketing business, I realized that it was more than just a side hustle, it became my main online business.
And it didn't happen by luck, it was all strategic and careful implementation, work, testing, and pivoting into what works.
If you're looking for a side hustle that can turn into something more, consider starting your own affiliate marketing business. With perseverance and determination, you too can succeed.
What are the startup costs for affiliate marketing?
Starting with affiliate marketing doesn't require a lot of money.
The costs associated with it are minimal, making it an appealing choice for many beginners.
Some of the costs that you may have to incur include setting up a website, purchasing a domain name, and website hosting at a bare minimum.
While these are necessary expenses, they are also quite affordable and are easily payed with your personal credit card.
This is how much I spent in the beginning of my own blogging based affiliate marketing business:
Now there are some more costly tools that you'll need in order to pull this off as you can see in my spreadsheet above, which is some kind of keyword research tool, perhaps an AI writing software, and an AI SEO content optimizer.
These tools are all subscription based, necessary, and will be your main expenses for the coming 6-12 months.
Now if you think this is too much for you, just compare this to what it takes to start up an online business with other business models:
| Business Model | Startup Costs |
| --- | --- |
| Amazon FBA | $2,000-$10,000+ |
| Dropshipping | $500-$5,000 |
| SMMA Agency | $0-$5,000+ |
| A Coffee Shop | $50,000-$500,000+ |
| Affiliate Marketing | $0-$500+ |
As you can see, the expenses for a blog are minuscule, which is why it should be the method of choice for beginners looking to get into affiliate marketing.
How Much Money Do Affiliate Marketers Make?
Aside from discussing the costs associated with affiliate marketing and blogging, let's dive into the more thrilling aspect of it all: the earning potential!
Firstly, it's important to understand that affiliate marketing, partnerships, dealing with affiliate managers and affiliate partners is not a get-rich-quick scheme.
It takes time, effort, and patience to see results.
However, the potential for revenue is substantial. Just take a look at some successful affiliate bloggers in the space.
These are legit brands operating today, not 10 years ago: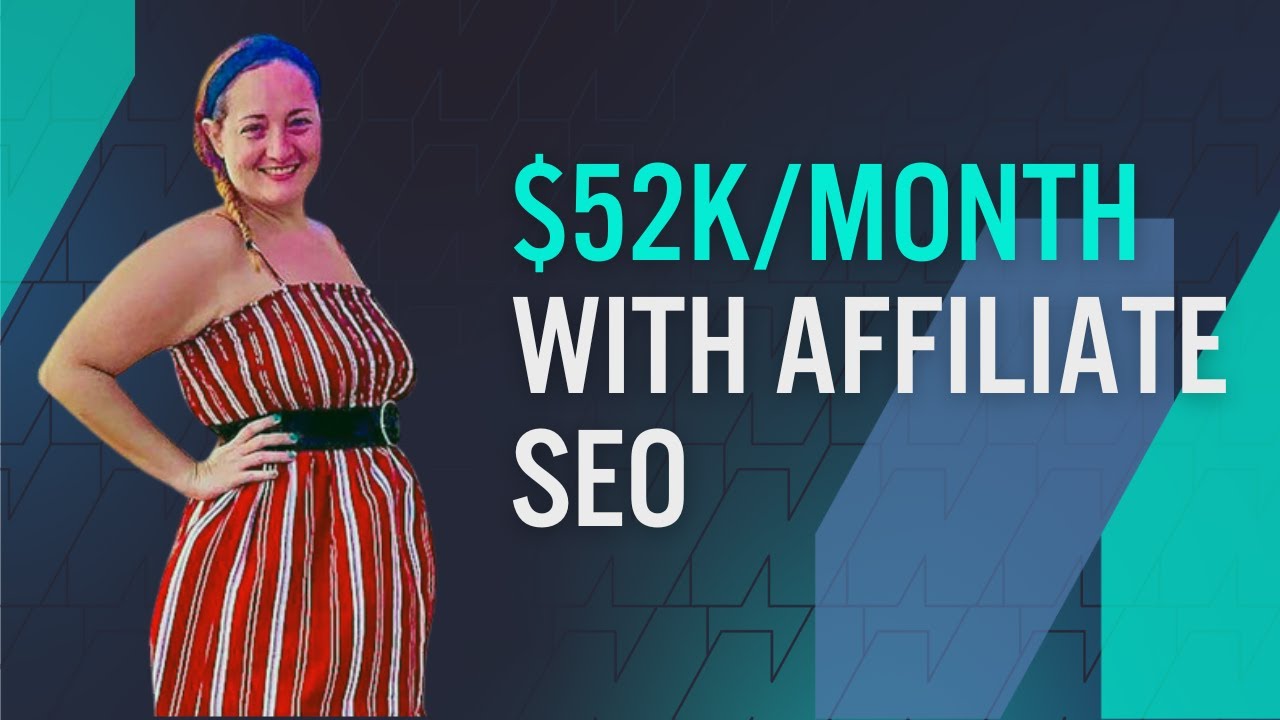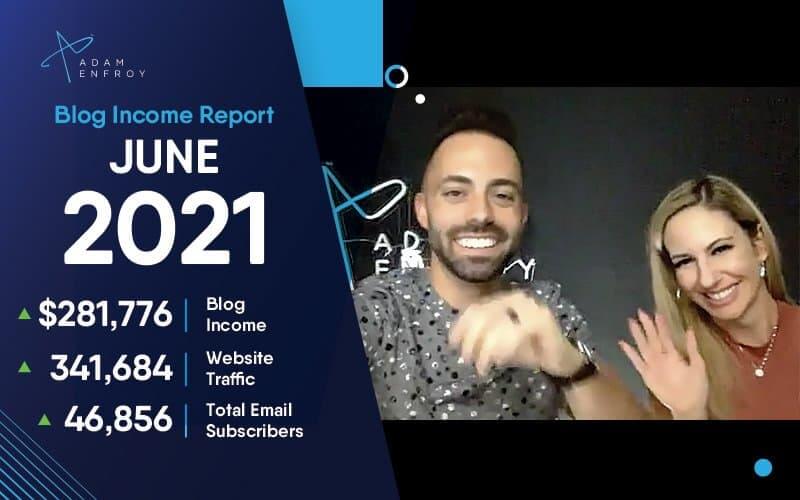 My Site
I don't have an income report like others but this is just ONE of the affiliate programs I'm in to give you an idea.
The amount of money you can make through affiliate marketing depends on various factors such as your niche, traffic, rankings, high-paying affiliate programs, recurring commissions, and the offers you promote.
But at the end of the day, successful affiliate marketers make six or even seven figures per year which is fantastic.
But as a beginner just starting out and learning the ropes, it's more realistic to aim for a few hundred dollars per month in the beginning to make affiliate marketing work for you.
As you gain more experience and credibility, you can scale up your efforts and increase your earnings with adding a landing page or even a YouTube channel!
When can you expect to see results in affiliate marketing?
It's important to understand that success in affiliate marketing takes time and effort. While it's possible to see results quickly, it typically takes several months to a year to start seeing significant revenue from your affiliate marketing efforts.
For me personally it took over 10 months before I started to see real traction. But I've seen success stories of other affiliate marketers crushing it way faster.
Notice the arrows in the image below? Most beginners to affiliate marketing usually give up at the point of doubt, before the compounding effect kicks in.
This is purely of a psychological aspect (mindset) and has nothing to do with blogging.

One factor to also consider is the niche or industry you're targeting. Some niches are more competitive than others, making it more difficult to stand out and attract traffic to your site early on.
Additionally, building a strong audience and cultivating trust with them takes time as well.
However, don't be discouraged – as you gain more experience and optimize your approach, you'll likely see your revenue and success continue to grow.
Avoiding Common Mistakes in Affiliate Marketing
When starting in affiliate marketing, it's easy to get excited and jump right into promoting products without thinking about the quality and relevance of those products.
This often leads to new affiliates going for the low commission products, thinking that any sale is better than none. However, this isn't always the case.
Not Learning From The Best
One of the biggest mistakes beginners make is not seeking guidance from experienced affiliates.
Affiliate marketing can be complex and overwhelming, but learning from those who have succeeded can drastically increase your chances of success, and speeds up the process.
Blog Growth Engine – Best Blogging Course
I personally wasted years and 2 failed websites before taking this seriously and investing in a blogging course on how to do this properly, by someone who is already doing it successfully!
Keyword Research
One of the biggest mistakes in affiliate marketing is not doing your keyword research before creating content.
Understanding what your potential customers are searching for is key to attract targeted traffic to your site. Without this research, you may as well just throw in the towel immediately.
SEO optimization
Another mistake is not optimizing your content for SEO. Even if you have great content, if it's not optimized for search engines, it will not rank well, meaning no one will even find it.
Make sure to research and include relevant keywords in your content and utilize proper headings, meta descriptions, and alt tags.
Link Building
Finally, not building links to your content is another common mistake. Link building is essential for increasing your website's domain authority, which in turn helps you rank higher in search results.
Building links can be done through guest posting or creating valuable content that other sites will want to link to such as statistics and facts.
So all in all, please avoid these mistakes as doing so will save you months if not years of wasted effort!
Chapter II. Steps to Start Affiliate Marketing For Beginners
Now that we've covered the potential earnings, let's dive into the steps involved in starting affiliate marketing with a focus on blogging.
These step-by-step instructions will help guide you through the entire process, from choosing your niche to promoting your products, I've got you covered!
1. Choosing Your Niche: Made Simple
One of the most problematic issue almost 90% of beginners have in affiliate marketing is selecting your niche. A big part of it is the fear of picking the wrong one, such as:
What if you mess up?
What if you pick the wrong niche?
What niche makes the most money?
Is it too late and competitive?
However, most people don't realize that choosing a niche isn't the only way to start affiliate marketing.
In fact, there's another approach that is even more effective and makes everything way easier; personal branding!
Why Create A Personal Brand?
Personal branding is simply promoting yourself as a brand, rather than being in a specific niche or product category.
This involves building a strong online presence and establishing yourself as a legitimate authority in your industry, which is exactly what Google is looking for.
By developing a personal brand, you naturally differentiate yourself from other affiliates and stand out in a crowded market.
No one can really compete with you because you're a unique individual with certain life experiences.
You'll leverage your existing skills, knowledge, and expertise to create valuable content, which in and by itself is higher quality than any AI generated stuff out there.
Advantages of Personal Branding
Flexibility: With personal branding, you're not limited to a specific niche or product. You can expand your offerings and pivot your focus as your interests and expertise evolve.
Authenticity: Personal branding allows you to showcase your unique personality, voice, and values, which attract like-minded followers who share your vision and mission.
Longevity: Unlike niche-based affiliate marketing, which inevitably becomes outdated or saturated over time, a personal brand will withstand market changes and trends.
"The power of a personal branding is that it draws people to you, rather than you having to chase them."
Choose subtopics instead of a niche
So how do you go about testing out different subtopics within your field of expertise?
For example, if you're passionate about fitness and that is your thing, try creating content around related topics in the overarching niche such as weightlifting, home gym equipment, running, or even yoga.
As you experiment with different subtopics, pay attention to what Google is rewarding on the search results by tracking ranking positions, clicks, impressions, and engagement.
This might take a while to figure out since you're starting from scratch, but there are ways to speed up the process by proper keyword research.
Now, this data can help you pivot towards content that performs well, and once you see something work you double down on that.
This is extremely powerful as it allows for maximum flexibility while avoiding being pigeon holed into a niche that might die out in the future.
Overall, success in affiliate marketing and even business in general comes down staying in the game long enough to succeed.
You simply can't do that with an ultra specific niche such as "microgreens".
Keep testing, tweaking, and pivoting until you find a winning formula that drives traffic and generates you revenue.
2. Choose Your Platform
When it comes to choosing a platform for affiliate marketing, there are a few options to consider. The most popular and effective platforms are written content, such as blogs, and video content, such as YouTube and TikTok.
If you're someone who enjoys writing and expressing your thoughts through the written word, or is just camera-shy, then blogging is the perfect platform for you.
On the other hand, if you're more comfortable in front of a camera or enjoy creating videos, then YouTube or TikTok may be more your speed.
Video content can be a great way to connect with your audience on a more personal level and is perfect for showcasing products or demonstrating how they work.
How do you figure out which platform is best for you?
The key is to take an objective look at your strengths and weaknesses.
A simple question that can get you going is: What do you consume on a daily basis?
If you're a natural writer and enjoy researching, creating and crafting, perhaps you hang out on Twitter or in Facebook groups, then blogging is be the way to go.
However, if you love using Instagram and regularly post reels on your feed, then naturally you have a strong vide interest and enjoy movement, then YouTube or TikTok is probably a better fit for you.
My experience with choosing a platform
As a beginner in affiliate marketing, I found that blogging was the best platform for me to get started with.
Why? Well, for starters, I could write anytime and anywhere – even during breaks at my job – which would have been impossible with videos.
I was able to share my insights and expertise with my readers, while also promoting products and services that I already used and believed in.
Another great thing about blogging is that it's easy to get started. You don't need any fancy equipment or software – just a laptop, an internet connection and Google docs.
3. Research The Right Affiliate Marketing Programs
The success of your affiliate marketing journey and how much money you'll be able to pull in will depend on the products you choose to promote.
It's essential to find relevant products that are a good fit for your niche and audience, while still being reasonably expensive or has higher commission rates.
Look for Affiliate Programs in Your Niche
The first step in finding relevant affiliate programs is to search for them in your niche.
Do a quick Google search with keywords related to your blog, a brand or website + "affiliate program" in your search. You'll discover tons of opportunities to do some research.
You can also browse affiliate networks such as ClickBank, ShareASale, CJ Affiliate, and others affiliate networks. Look for affiliate programs that complement your niche and offer products that your audience might be interested in.
Check Affiliate Commission Rates
When searching for affiliate programs, pay attention to the commission rates. Some programs offer a low commission rate, while others offer a higher percentage. However, higher commission rates don't always translate to more profits.
The product MUST be the best in its category and can't be low quality BS.
It's essential to choose a program that provides a balance between commission rates and product quality.
Determine the Product's Value
Determine the value of the product you are planning to promote. Ask yourself, is it something that your audience is looking for, does it truly solve their problems in the best ay, and will it benefit them?
Choose products that align with your audience's needs and interests.
Look for High Ticket Affiliate Programs
High ticket affiliate programs offer the potential to earn more revenue per sale. They usually offer expensive products or services, and the commission rates can be higher.
However, the higher price point can be challenging in promoting high-ticket products. You might find that you only get a sale occasionally during the month, while more average products get deals consistently.
I'd personally mix and match a high ticket to bump up the overall bottom line for your business and medium ticket items for that consistency.
Check the Affiliate Program's Reputation
Reputation matters when it comes to affiliate programs. Choose programs that are reputable and have a good track record. Check the program's reviews and feedback from other affiliates.
For example it can happen that an affiliate program is kind of sketchy and not really established, and brands might simply not pay you for your sales.
This all ties back to recommending quality products by trusted brands in your sub-niche; it minimizes the headaches for both you AND the customers.
4. Create Great Content
When it comes to affiliate marketing, the type of content you create can make a huge difference in the success of your efforts. Here are some popular types of content:
Listicle posts: These posts provide a list of items or products related to a specific topic in a ranking order. Listicles are great for affiliate marketing because they can showcase a variety of products in a visually appealing way.
Product reviews: Writing in-depth reviews of products that you have used and recommend is a great way to build trust with your audience and encourage them to make a purchase.
How-to tutorials: These posts provide step-by-step instructions on how to do something related to your niche or the products you are promoting. How-to tutorials provide value to your audience and position you as an expert in your field.
As for how to create great content, I have an entirely separate article that dives deep into affiliate marketing tips and how to write content.
But here are some quick and dirty tips for creating valuable content:
Search intent: Know your audience and what they're looking for
Solve their problems: Create content that is informative, engaging, and helpful
Demonstrate expertise: Be honest and authentic in your recommendations
Delightful experience: Use visuals to make your content more appealing and memorable
CTA's and buttons: Include calls to action that encourage your readers to take action, such as making a purchase.
5. Drive Traffic to Your Affiliate Site
When it comes to driving traffic to your website, Search Engine Optimization (SEO) is the king of the digital world. SEO refers to the strategies and techniques used to optimize websites for search engines like Google.
The goal is to improve website ranking on search engine result pages (SERPs) so that your website appears on the first page where all the action happens.
Why is SEO so important for affiliate marketing? Well, the answer is simple – SEO brings organic traffic.
Organic traffic is the best type of traffic for affiliate marketers because it's free, targeted and high-converting.
Here are some reasons why SEO is the perfect inbound marketing strategy for affiliate marketing:
Long-term benefits: Unlike paid traffic, SEO can bring traffic to your website for months or even years after you've optimized it.
High ROI: SEO has a high return on investment because the traffic it brings is free and highly targeted.
Builds authority: As your website climbs up the search engine rankings, it builds authority and credibility in your niche.
When people search for a product on Google and click on your website because it's on the first page of results, they're more likely to trust you and therefore more likely to buy what you're promoting.
SEO Basics for Affiliate Marketing
When it comes to affiliate marketing, optimizing your website for search engines is crucial for success. Here are some basic SEO tips to keep in mind:
Keyword research: Use keyword research tools such as Google Keyword Planner to find relevant keywords to target on your website.
On-page optimization: Ensure your website has proper title tags, meta descriptions, and header tags. Use keywords in your content and optimize images with alt text.
Content quality: Focus on creating high-quality, valuable content to attract and retain visitors to your site.
Link building: Build backlinks from reputable websites to increase your website's authority and improve search engine rankings.
Don't Forget About Building an Email List Through Clever Opt-in Strategies
An email list is a very powerful tool for affiliate marketers and should be used from the start to slowly build up a list of readers and potential customers. Here are some opt-in strategies to grow your list that simply works:
Use pop-ups: Use exit intent pop-ups or timed pop-ups to encourage visitors to opt-in to your email list.
Offer a free resource: Offer a mini course, cheat sheet, or other valuable resource in exchange for email addresses.
Host a giveaway: Host a giveaway and require email addresses for entry.
Paid Traffic Strategies vs Organic Traffic through SEO
Paid traffic can be a powerful way to drive traffic and sales to your affiliate website. However, organic traffic through SEO is still the best long-term strategy for building inbound marketing and sales.
Pros:
Quick Results: Pay-per-click strategies can give you immediate results and can help you reach a large number of potential customers quickly.
Targeted Traffic: Paid traffic allows you to target your audience based on demographics and interests. This means that you can reach people who are most likely to be interested in your product or service.
Scalability: With paid traffic, you can scale up your campaigns quickly if you see positive results. This means you can reach even more potential customers and increase your revenue.
Cons:
Cost: Paid traffic can be expensive, especially if you are targeting a competitive market. You need to be careful not to overspend on your campaigns and make sure that you are getting a positive return on your investment.
Technical Skills: Setting up and managing paid traffic campaigns can require technical skills and knowledge. If you are new to affiliate marketing, you may need to invest time in learning these skills or hiring someone to manage your campaigns for you.
Competition: In a competitive market, you may find it difficult to stand out from other advertisers and get your ads seen by your target audience. This can make it challenging to get a positive return on your investment.
Paid traffic can be a great way to accelerate your affiliate marketing efforts and reach a large number of potential customers quickly.
However, it has its downsides and requires careful planning and management of metrics to ensure that you get a positive return on your investment.
I'd consider paid ads as an advanced technique that you can experiment with once you have actual cashflow from your affiliate marketing business already coming in.
If not then you might risk burning a hole in your money pocket. Once the cash runs out, you're left with nothing.
6. Setting Up Your Affiliate Links To Get Clicks
Link placement strategies are super important to consider when starting with affiliate marketing and is something entirely in your own control.
Contextual Strategies
One contextual strategy to place affiliate links is to mention a specific product or service within the context of your blog post or article.
This can be done by providing a brief review, mentioning its benefits or even sharing your positive personal experience with it.
By placing your affiliate links within the relevant context, your readers are more likely to click on the link and make a purchase. This is also something that Google looks at carefully, so you're better off doing it this way.
Callout Strategies
Another effective link placement strategy is callout boxes.
Callout boxes are short pieces of text or graphics that draw attention to a particular piece of information.
A callout box that mentions a product or service relevant to the content of your blog post or article is a proven and fantastic way to get your readers' attention and encourage them to click on your affiliate link.
In my personal experience, the key to getting clicks on affiliate links is to ensure that they are placed naturally within the content.
Tips For Using Affiliate Links
Avoid using too many links in a single article, as this can be overwhelming and may discourage readers from clicking on any of them. You'll also thin out the link juice for that article as well.
Instead, use external links sparingly and place them strategically in relevant sections of the post. But for internal links to your other relevant articles, insert as many as you want!
Overall, it's important to remember that the most successful affiliate marketing strategies involve linking to products and services that you genuinely believe in and would recommend to your readers.
This way, your audience will trust your recommendations and be more likely to make a purchase through your affiliate links.
7. Converting Clicks to Sales
As an affiliate marketer, your ultimate goal is to earn commissions from sales made through your affiliate links. However, getting visitors to click your links is not enough; you also need to ensure that they convert into actual sales.
Here are some tips on how to increase conversion rates:
Ask Questions to Understand Consumer Needs
Before promoting a product or service, it's important to understand your audience's needs and preferences.
One way to achieve this is by asking questions. Use social media, email marketing, or your blog to ask your audience what they're looking for in a product or service.
This will help you promote products that are relevant and useful to them, increasing the chances of conversion.
Use Intuition in Decision-making
While data and analytics are important, they're not the only factors in decision-making. Sometimes, intuition plays a significant role in predicting what will appeal to your audience.
Trust your gut and use a blend of data and intuition to make informed decisions about which products to promote and how to promote them.
My Experience with Converting Clicks to Sales
One of the most significant lessons I've learned is that conversion rates can vary greatly depending on the product, audience, and promotional tactics.
As an affiliate, once I send a click or a lead over to a brand, it's out of my hands and influence. This is why it's so important to only promote legit products that essentially are the best in the industry. They come with brand recognition, tons of reviews on other sites, and generally convert better.
So what CAN you do when sending leads from your site? Just test a lot, create an initial list of brands you want to test and promote, see what happens and check your bottom line (cash IN).
Does brand #3 on your listicle article bring in more cash than you top pick? Switch them out!
It's crucial to always be testing and refining your approach to find what works best.
Remember, successful affiliate marketing is not just about getting clicks on your links; it's about converting those clicks into sales.
Use a combination of data analysis, questioning your audience, and intuition to optimize your promotional approach and increase your conversion rates.
Chapter III. Affiliate Marketing Tools That Will Make Your Life 100x Easier
Here is the thing, you can do everything almost for free, but you'll instead pay dearly with your own time and dealing with headaches, slow progress, and frustrations.
I'm a big user of tools and never shy away from anything that can help me save time, at the end it's just a business expense.
If I buy and use a tool, I expect it to make me tenfold return on investment as it helps me drive more sales, cash in pocket!.
These are the tools I simply cannot live without when running my online blogging based business and are the best in the industry:
Fast Web Hosting
Choosing a fast web hosting provider is crucial for the success of your affiliate marketing business. A slow website can lead to a decrease in traffic and Google doesn't like it.
Look for hosting providers that offer SSD storage, content delivery networks (CDN), and caching solutions to improve your website's speed. Consider cloud hosting options for scalability and reliability.
WPX – Fastest Web Hosting
Don't forget to regularly test your website's speed and performance, and optimize your images and code to ensure fast loading times for your visitors.
AI Writing Software
AI writing software has changed the game for content creators by providing an efficient, reliable and quicker way to generate high-quality content without compromising on originality.
It's an excellent tool for creating product descriptions, blog posts, and other forms of written content, especially for those who struggle with writer's block or a lack of creativity.
Jasper – Best AI Writing Software
However, it's important to note that AI writing software isn't a replacement for human writers. It's merely a tool that can be used to complement and enhance your work.
While AI software can handle simple and straightforward writing tasks, more complex or creative pieces will still require the touch of a human writer.
AI SEO Tools
AI SEO tools are a powerful way to improve your website's search engine optimization. These tools use artificial intelligence to analyze your website's content for keywords and other important factors that help it rank higher.
By using AI SEO tools, you can save time and effort in optimizing your website for search engines, allowing you to focus on creating high-quality content and growing your business.
SurferSEO – Best AI SEO Tool
These tools not only analyze your website's current performance, but also provide recommendations for improvement based on industry best practices and competitor analysis.
Using free tools or plugins like Yoast just isn't enough anymore, by a long shot.
Converting Clicks To Sales
When it comes to affiliate marketing, one of the most crucial aspects is getting your readers to actually click on your affiliate links.
And an excellent way to increase the chances of that happening is by using attention-grabbing product boxes, banners, and visuals.
Convertbox is a versatile platform that allows you to create various kinds of lead generation forms, including product boxes, banners, and popups.
Convertbox – Best Lead Capture
What makes Convertbox particularly great for affiliate marketers is it's incredibly customizable.
You can design your opt-in forms to match the look and feel of your website and even target specific segments of your audience based on their behavior, interests, and more.
Chapter IV. Affiliate Marketing FAQs
How much do beginner affiliate marketers make?
According to a survey from Influencer Marketing Hub, most affiliate marketers earn less than $10K per year. However, roughly one in six (16.87%) make $50k per year or more.
Adam Enfroy is an exceptional example of a high-earning affiliate, as his site AdamEnfroy.com makes at a minimum $78,958 from 58 different affiliate programs.
What is the best affiliate marketing website for beginners?
Some of the best affiliate marketing websites for beginners are Amazon Associates, ShareASale, Commission Junction, Rakuten Marketing, and ClickBank.
Is Affiliate Marketing Worth It?
Yes affiliate marketing is worth it because it's a great way to monetize your blog or website and create passive income.
It's a win-win situation for both the affiliate and the merchant, and with the right strategy, it is very profitable.
How Long Does It Take To See Results In Affiliate Marketing?
How ling it takes to see results in affiliate marketing is from a few months to a year to start seeing significant results.
Do I Need A Lot Of Traffic To Succeed?
No you do not need a lots of traffic to succeed in affiliate marketing. It's more important to have quality traffic that's interested in your content and the products you're promoting.
Do I Need To Be A Sales Expert For Affiliate Marketing? 
No you don't need to be a sales expert for affiliate marketing. Being genuine and honest in your content will attract the right audience and naturally lead to more sales.
What Are Some Best Practices For Disclosing Affiliate Links?
The best practices for disclosing affiliate links is to clearly label links with a disclaimer such as "Affiliate link" or "I may earn a commission.".
Place the disclosure in every article where you use affiliate links, and be honest and transparent about your affiliations.
Is affiliate marketing easy for beginners?
Affiliate marketing is easy for beginners if they have a clear understanding of the industry and the right tools to succeed.
What are the 3 main types of affiliates?
The 3 main types of affiliates are content-based affiliates, coupon affiliates, and loyalty affiliates.
Can I start affiliate marketing with no money?
Yes, it is possible to start affiliate marketing with no money, but it will require more effort and creativity to succeed.
What are the benefits of affiliate marketing?
The benefits of affiliate marketing include passive income, flexible work hours, and the ability to work from anywhere.
What are some good affiliate marketing blogs?
Some good affiliate marketing blogs are Pat Flynn's Smart Passive Income, Affiliate Summit, and Adam Enfroy.
What are the pros and cons of affiliate marketing for beginners?
The pros of affiliate marketing for beginners include low start-up costs and the potential for high earnings. The cons include the need for consistent effort and the potential for competition.
Chapter V. Recap And Your Next Steps
I know, the information in this article was a lot, but affiliate marketing is an entire business method.
Now, before you dive straight into the world of affiliate marketing, my final advice for any beginners in affiliate marketing is this:
Find a mentor, or get a course that properly teaches everything in detail!
Sure you can do things yolo and just consume YouTube videos, but you'll spend months patching together different ideas on the topic and ultimately suffer from information overload. You'll essentially not do anything.
This is why I urge you do to either find someone who's done it all and is STILL doing it full time, or pick a course and just do as they say.
For me, I jumped into Blog Growth Engine and learned a ton from there, which ultimately helped me quit my job and do this full time.
Read my full Blog Growth Engine review if you're interested in taking affiliate marketing seriously. It's not cheap, but so is wasting years not making anything happen.
Blog Growth Engine – Best Blogging Course
About the author, Chris